There are lots of different pollinators in the natural world. Crawling and flying insects, spiders, birds, small mammals, even the wind are among this group. Australia has some unique pollinators that are attracted to and feed from the native flowering plants we have here. In this Australian pollinator learning pack, we have a closer look at some of them to help your child (or classroom) engage with the outdoors and learn all about Australian pollinators!
This Australian pollinators learning pack includes 5 beautifully hand illustrated downloable printables, that will inspire your child/ren to learn more about the different type of pollinators you may find outdoors. Designed by a Primary School Teacher with the Australian curriculum in mind.
This Australian pollinator learning pack includes the following six downloable printables:
One pollinator scavenger hunt (9 pollinators in total)
One native bees ID chart (8 native bees with measurements for maths)
One native Australian flowers illustration chart (9 in total)
One parts of a flower printable
One parts of flower activity sheet 
One other pollinators information / activity sheet
This pollinator themed printable pack is full of opportunities to extend your child's learning in the classroom, for classroom/home displays and at home in your backyard!
This pollinators learning pack is perfect to use as a learning resource with the Australian Pollinator Week which is on in November each year. 
You may also like to add our Let's learn all about pollinators – Bush Kinder Program which includes 6 instructional videos and a 15 PDF pollinator information and activity booklet.
Lastly, don't forget to grab your magnifying glasses for your outdoor learning!
Australian pollinator study unit  – nature learning program
~~~
ABOUT THE ARTIST Kate Rijs is an artist, qualified and experienced Primary School Teacher, Art Teacher and bush playgroup facilitator who is passionate about creativity and nurturing creativity and imagination in both children and adults. She believes that nature is the best classroom that there is.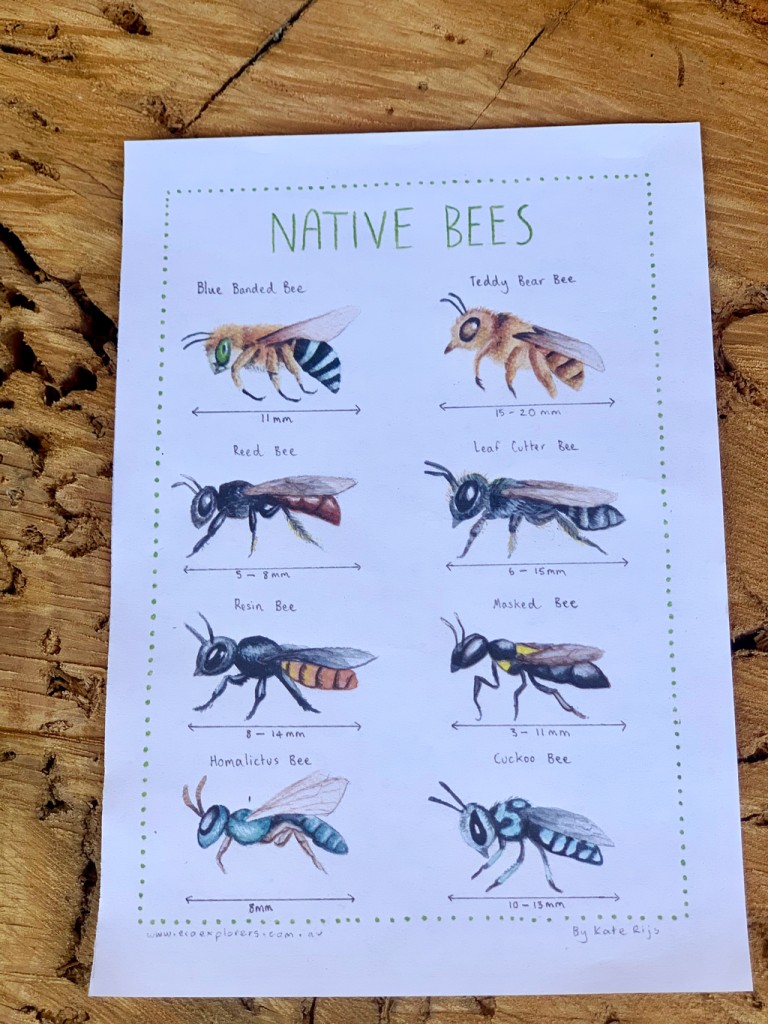 Most popular downloads