Manager & Founder, Melinda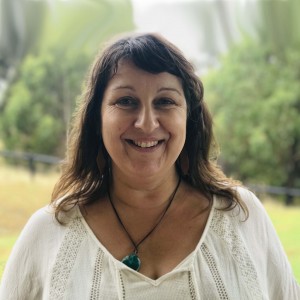 Melinda is the Founder of Eco Explorers Australia and has a passion for connecting families and children to nature. She is a trained Forest School Leader (FSI 2017)and also trained in Nature Pedagogy with Claire Warden (2016). Melinda has over 20 years of experience working in community services with CALD families, women, foster care families and with children with disabilities and addition needs. Before having children, Melinda worked and travelled in Cameroon, Africa caring for orphaned chimpanzees and gorillas.
She also founded Australia's first environmentally friendly toy store and has a deep passion for supporting child's play and child-led learning. With a passion for sustainability, she has been an advocate for children's nature play and has been providing toys for early childhood centres and educators for over 10 years. Melinda is on the Australian Forest School Association committee board and is currently studying to be certified as a Playwork practitioner.
Bush Kindy Facilitator & Forest School Leader, Adam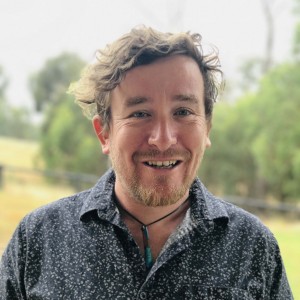 Adam is also the founder of Eco Explorers, and a Forest School Leader (FSI 2018) who has been delivering bush programs to families for over seven years. With skills in bushcraft and knowledge of bush foods learned from Aboriginal Elders, Adam wants to pass on these skills to the next generation.
He spent his childhood living and camping in the bush; climbing mountains, exploring rivers, learning to fish, track, make fires and to simply… just 'be' at one in nature. He has a background in Outdoor Education and enjoys camping, bushcraft, rock climbing, and meditation.
Adam now hopes to share his childhood experiences with the next generation to inspire a deep connection with nature working as a mentor and positive role model for young boys and men.
Adam runs our Bush Kindy and Forest School programs at Westerfolds Park, Gresswell Forest, and the Dandenong ranges.
Bush Kindy Facilitator & Forest School Leader, Penny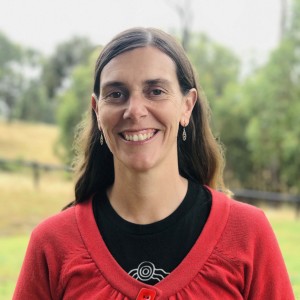 Penny is a qualified level 3 Forest School Leader and Primary School Teacher who has extensive experience running bush playgroup and bush kindy programs for Eco Explorers for nearly 7 years. She has a wonderful ability to gently guide and connect with children to enable them to discover, learn and explore their natural environment.
Penny loves spending time outdoors, going on bush walks with her children, doing yoga and gardening. She has great local knowledge of Gresswell Forest which she eagerly shares with her playgroup families. Penny is also a trained children's yoga facilitator and often incorporates mindfulness movement into her programs. She is passionate about connecting children through play to nature, helping them to learn new things through their interactions with it and each other.
Penny works at Newport Lakes Reserve and Brimbank Park.
Staff Trainer & Admin Support, Kirsti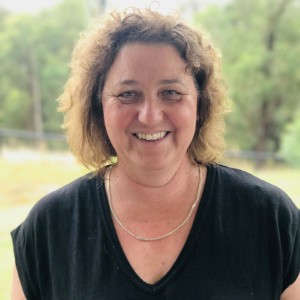 Kirsti is an Early Childhood Educator who has over 20 years experience working in Kindergartens, Child Care Centres and Primary Schools. She was also a Lecturer at Victoria University (teaching in the Bachelor of Early Childhood/ Primary Education Degree course) and also currently works as a Mentor teacher supervising first-year pre-service teachers for Victoria University.
Kirsti assists with the training of new staff supporting them in their new role as bush playgroup facilitator and as an admin support.
Facilitator & Program/Resource Developer, Kate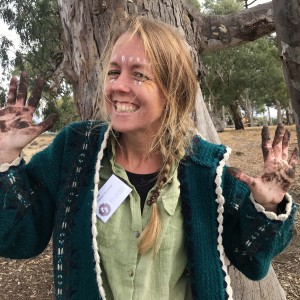 Kate is an artist, qualified and experienced Primary School Teacher, Art Teacher and Outdoor Educator who feels that she is at her happiest when she is out in nature. Her contagious curiosity and thirst for adventure has seen her travel Australia and beyond, leading and participating in a range of outdoor experiences including many multi-day hikes .
Kate is passionate about creativity and loves nurturing creativity and imagination in both children and adults. She believes that nature is the best classroom that there is because it provides countless opportunities for developing these qualities.
Kate creates and develops our bush playgroup and bush kindy programs each term and also our beautiful hand-illustrated resources.
Forest School Leader, Alison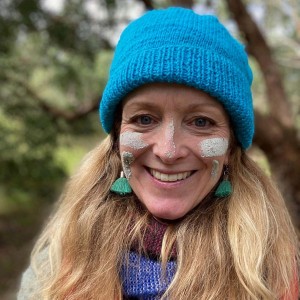 Primary School Teacher, Adventurer… Social Anthropologist by nature (and degree)
Alison is a qualified teacher's aide and is highly experienced and regarded for her incredible ability to work with children with additional needs and disabilities. She is a keen gardener, horse lover and has good knowledge of Australian flora and fauna, as well as the marine life at Mushroom Reef sanctuary where she often runs workshops.
Alison lives in the bush and loves camping with her boys, the snowy mountains, beach and bush walks. She immerses herself in child led learning at Eco Explorers, inspiring a love of nature and learning with the playgroup families on the Mornington Peninsula.
Alison runs our Mornington Peninsula forest school program.
Bush Playgroup & Bush Kindy Facilitator, Nina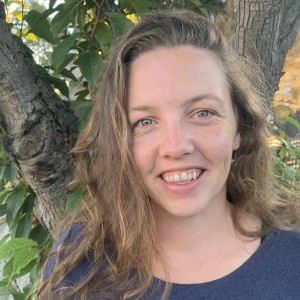 Nina is a qualified and experienced early Childhood Educator and believes that being outdoors and giving children the space and support to explore the natural environment is so important..
Growing up overseas, Nina's passion for adventure and the outdoors really flourished. She has trekked in Nepal, sailed to Antarctica and tree top surfed in Laos. She also spent a year in the high country hiking and expanding my knowledge of the outdoors.
With two children of her own Nina and her family are always exploring in nature.
Nina has made the move to the Mornington Peninsula and runs our bush playgroup and bush kindy at Arthurs Seat.
Bush Playgroup Facilitator, Anne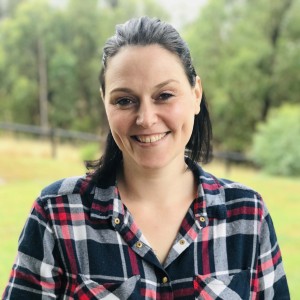 Anne is an early childhood educator with over ten years of experience facilitating playgroups. She lives in the Dandenong ranges with her husband and three children and has worked extensively as a private nanny for many hills families.
With a strong belief in gentle parenting and attachment theory, Anne believes that it takes a village to raise a child, and loves the opportunity to help families connect with others in their area.
Anne has a passion for providing children with open-ended opportunities for play and guiding their natural learning abilities in supported outdoor environments. She believes children are natural artists, adventurers and creators and that they need to connect with nature now more than ever.
Anne runs our Dandenong Ranges bush playgroups.
Bush Playgroup Facilitator, Trudy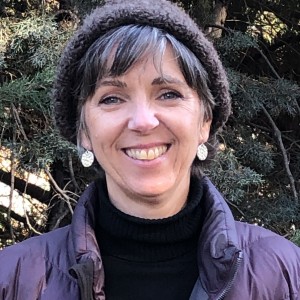 Trudy is an early childhood educator with 15 years experience working in kindergarten with families and children from diverse backgrounds with diverse needs.
She has also worked in the graphic design industry and welfare and disability sectors.
Trudy is passionate about enhancing children's natural sense of curiosity and wonder about the world they live, in especially in nature. She believes that nature play contributes significantly to positive lifelong outcomes of physical and mental well-being and that when children have opportunities to be in nature they are happier and healthier!
Trudy runs our Newport Lakes and Brimbank Park bush playgroups.
Bush Playgroup Facilitator, Kirsty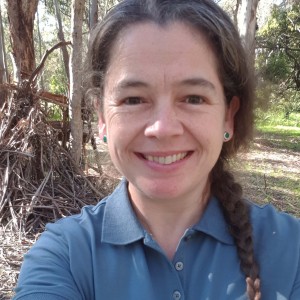 Kirsty is a qualified primary school teacher who has been a dedicated and passionate mother to two kids for the past 6 years. Kirsty is an advocate of child-led, nature-based education for many years, her gentle, empathetic and curious nature is apparent in her facilitating approach.
Growing up on a bush property, instilled a life-long passion for nature and outdoor exploration. It also cemented the idea that Mother Nature is our greatest teacher. She also acknowledges the importance of strong community connection, and takes pleasure in creating a nurturing environment in which both child and parent can be supported and forge new friendships.
Bush Playgroup Facilitator, Ting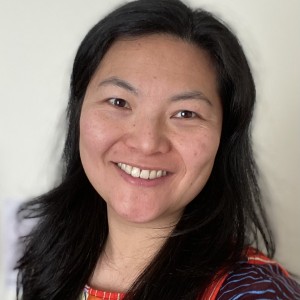 Ting is a life-long performer and storyteller who loves working with children and their families. She is passionate about fostering children's natural curiosity and creativity, and delights in experiencing and learning about nature's wonders together.
Ting has experience working and volunteering in the not for profit and community sectors, across events, cultural activities, performing arts and media. She has also taught English classes for children in Japan. Ting also started a weekend playgroup to bring together families interested in forming friendships whilst learning about Chinese culture and languages.
Ting's other creative pursuits include writing stories for children for outdoor theatre and picture books. She recharges via dragon boat paddling, roller skating and practising yoga.
Ting runs our Macleod, Burwood and Templestowe bush programs.
Beach Kindy Facilitator, Amy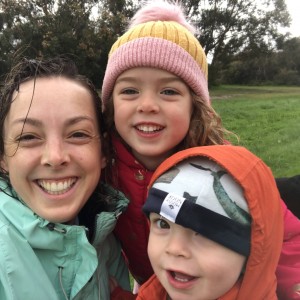 Amy has been beach-combing for as long as she's been walking! With a Bachelor of Science (Marine Biology & Zoology) and a Bachelor of Teaching (Primary & Secondary), environmental education is one of her passions. She's previously worked in education for Bayplay, Gould League, Zoos Victoria, Queenscliff's Marine Discovery Centre, Angelsea's Ecologic and Vancouver Aquarium, and has volunteered extensively with Marine Care Ricketts Point.
A mother of two, she enjoys spending time with her family in nature, snorkelling and cooking. Amy has been a casual relief facilitator with us since early 2017 and particularly loves exploring the rockpools with young families.
Amy runs our beach kindy session at Ricketts Point Marine Sanctuary.
Bush Playgroup Facilitator, Mel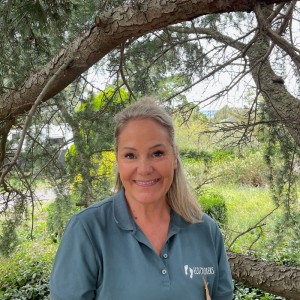 Mel has worked in the Early Childhood Industry for over 30 years and is facilitating our City of Whittlesea funded programs, as well as our Warrandyte groups.
Mel enthusiasm for helping families learn about and appreciate nature is evident as she shares her knowledge and passion for environmental responsibility and care of the land.
Mel completed a 10 weeks nature stewards program through the City of Whittlesea in 2022 and also ran our bush school program at Christmas Hills Primary School. She runs our Doreen and funded programs for the City of Whittlesea.
Bush Kids Facilitator, Jess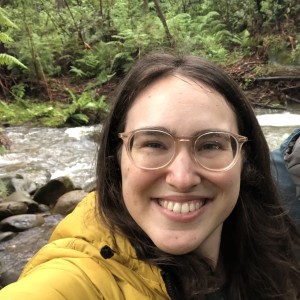 Jess is a qualified secondary school teacher, with an environmental science degree. She has worked with many young people over the years and loves building meaningful relationships with those in her care.
As a young girl, Jess was often found looking for insects, birdwatching, rock pooling and always had a keen desire for exploring the great outdoors. She has a passion for passing on knowledge about our beautiful natural environment to kids and their parents, with a hope to foster a sense of awe, wonder and respect.
She believes that by taking the time to look, listen and feel what's around us when exploring nature, you can discover many things to spark your imagination. In her spare time, Jess loves to read, bake, and explore the Dandenong Ranges with her husband and two young sons.
Jess runs our Dandenong Ranges and Lysterfield Bush Kids programs.
Bush Playgroup Facilitator, Maddi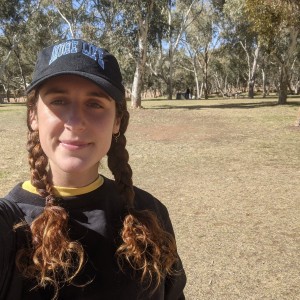 Maddi shares a deep love of the earth and all her creatures. Weaving together her prior experience in anthropology, steiner education and psychotherapy, she creates spaces that focus on connection to self, each other and the country which we live within.
Maddi is interested in the philosophies and practices of deep ecology and eco-therapy, and believes in the importance of children cultivating meaningful connections with the natural world to encourage a strong sense of self. She believes children thrive when they feel safe, relaxed and welcomed to explore and learn at their natural pace and places particular importance on personal agency and emotional safety.
When not working for eco-explorers you can find her swimming in the river with her dog Mala.
Maddi runs our Hurstbridge and Warrandyte Bush Playgroup programs.
WOULD YOU LIKE TO WORK AS A BUSH PLAYGROUP FACILITATOR?
We are always on the lookout for playgroup facilitators to join our team of highly passionate and experienced educators. If you think this may be you, then we've love to hear from you. We are particularly interested to hear from early childhood educators, teachers, forest school leaders and those with an environmental and outdoor education background. Experience working with children and families in nature is required.