Manager, Founder, Melinda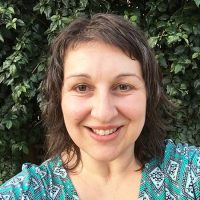 Melinda is the Founder of Eco Explorer and has a passion for connecting families and children to nature. She is a certified Forest School Leader (FSI 2017), trained in Nature Pedagogy under Claire Warden (2016) and has over 20 years experience working in various community support roles including working with children with disabilities, in children's serves and with people from culturally diverse backgrounds.  Before having kids, Melinda worked and lived in Cameroon, Africa caring for orphaned chimpanzees and gorillas.
She also founded Australia's first environmentally friendly toy store and has extensive knowledge of play and child-led learning. With a passion for sustainability, she has been an advocate for children's nature play and has been providing toys for early childhood centres and educators for over 10 years.
Bush Playgroup Facilitator, Adam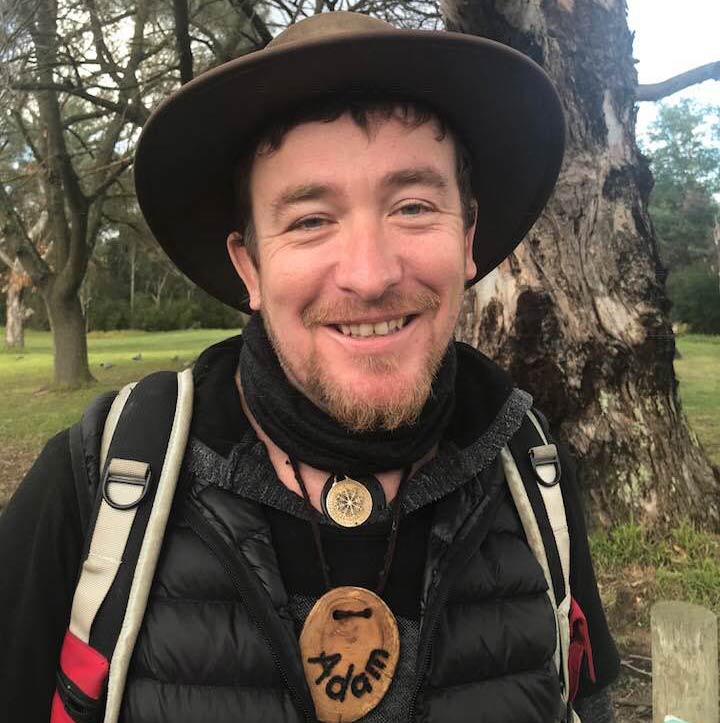 Adam is the founder of Eco Explorers, and a certified Forest School Leader (FSI 2018) and has been delivering bush programs to families for over two years.
He spent his childhood living and camping in the bush; climbing mountains, exploring rivers, learning to fish, track, make fires and to simplify… just 'being' at one in nature. He has a background in Outdoor Education and enjoys camping, bushcraft, rock climbing, and meditation.
Adam now hopes to share his childhood and adult experiences with the next generation to inspire a deep connection with nature working as a mentor and positive role model for young boys and men.
Bush Playgroup Facilitator, Penny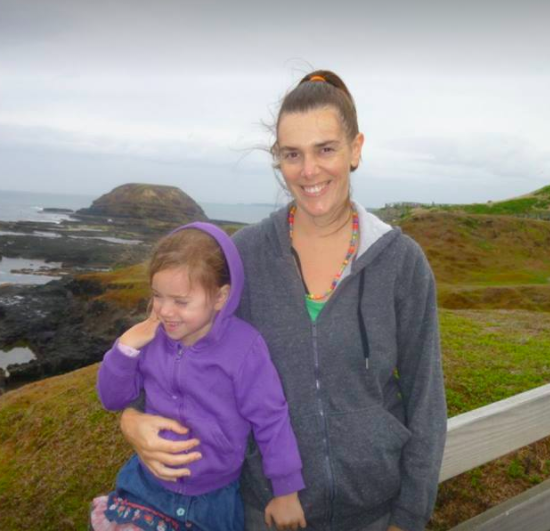 Penny is a Forest School trained level 3 Leader and qualified Primary School Teacher who has been running our Gresswell Forest bush playgroups for the past year and has been involved with the running of her local playgroups for many years when her own children were young. She has a wonderful ability to gently guide and connect with children to enable them to discover, learn and explore their natural environment.
Penny loves spending time outdoors, going on bush walks with her kids, doing yoga and gardening. She has great local knowledge of Gresswell Forest which she eagerly shares with her playgroup families.
She is passionate about connecting children through play to nature, helping them to learn new things through their interactions with it and each other.
Bush Playgroup Facilitator, Kirsti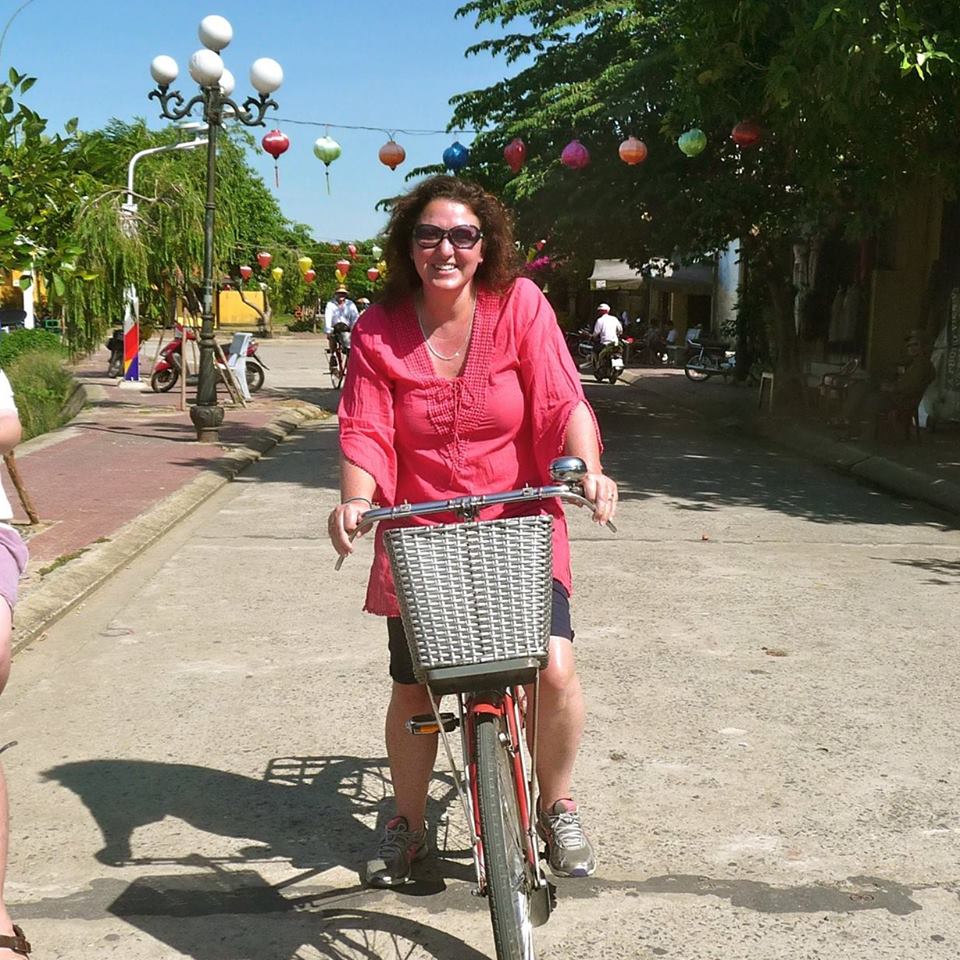 Kirsti is an Early Childhood Educator who has over 20 years experience working in Kindergartens, Child Care Centres and Primary Schools. She was a Lecturer at Victoria University (teaching in the Bachelor of Early Childhood/ Primary Education Degree course) and also currently works as a Mentor teacher supervising first year pre-service teachers for Victoria University.
Kirsti loves connecting with and meeting new families to share her love of nature and her local hub of Newport Lakes with them. She has a vast knowledge of the area, it's wildlife and plants that she shares passionately with the children.
Bush Playgroup Facilitator, Pascale 
Pascale is a Forest School level 3 trained Leader, qualified horticulturalist and linguist who has been developing and delivering gardening and sustainability programs in kindergarten and schools. She has travelled extensively to remote places to live with minority ethnic groups in Laos, Papua New Guinea and northern Australia to document endangered languages and traditional culture. An avid storyteller, Pascale is extremely passionate about 'connecting to country' and sharing her knowledge of local Wurundjeri and Boonwurrung culture and languages with her playgroup families.  
Pascale runs our playgroups in Braeside and Ricketts Point, and believes this is her calling.
Bush Playgroup Facilitator, Katie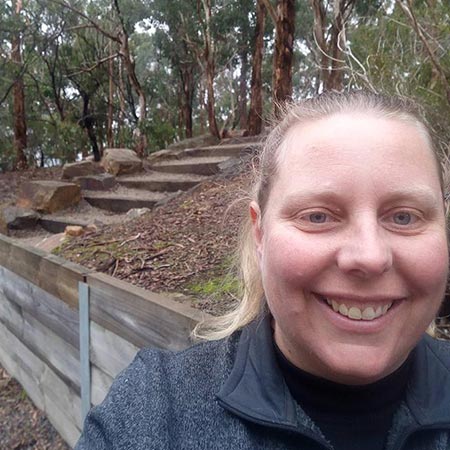 Katie is a passionate environmental educator and scientist who has over 20 years experience running environmental education programs and more recently, working with children as a fully accredited AustSwim Teacher. She is currently completing her studies in Early Childhood Education and has many years bush experience while conducting field research  'off the beaten track'  in remote farming, forested and desert landscapes.
From an early age her father, an exploration geologist, taught Katie to read maps and the bush to survive and she looks forward to sharing these skills with the next generation of great explorers!
Bush Playgroup Facilitator, Alison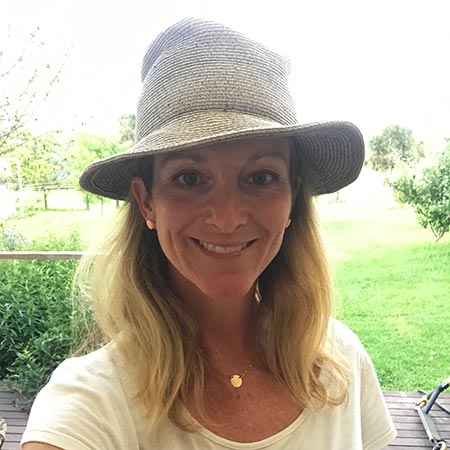 Primary School Teacher, Adventurer… Social Anthropologist by nature (and degree)
Alison has worked and lived in the rainforest in Cairns as a tour guide with horses. Her love of exploring and thinking outside the box propelled her to live in Melbourne where she managed her local playgroup and Kindergarten as president, organising working bees and the installation of natural play spaces in schools.
She recently made the big sea change and moved to Mt Martha with her family on a few acres. She loves camping with her boys, the snowy mountains, beach and bush walks. After completing her Bachelor of Teaching at Deakin Uni and Integration Aide at Monash Uni… she is now excited to immerse herself in Eco Explorers, inspiring a love of nature and learning with the playgroup families on the Mornington Peninsula.
Bush Playgroup Facilitator, Ashlee 
Ashlee is an early childhood educator and wilderness camp leader who has been working with children for nearly 10 years. She is also a puppet designer and has worked on many projects with children, making outdoor performances and connecting them with their local area.
Ashlee grew up in the bush in Warrandyte and lived the first 4 years of her life in the Papua New Guinea highlands. A real a bush kid, and eco explorer, Ashlee has fonds memories of playing in mud and near rivers, building cubbies, and having a deep connection to her land and the animals.
These early connections have stayed with her for life and she can't wait to be part of the next generation of eco explorers.
Bush Playgroup Facilitator, Andrea 
Andrea has a Masters degree in early childhood teaching and has a strong passion for nature based education. She has worked across a range of different early years settings and feels most inspired when she is working in the natural environment with children. Andrea has studied with Claire Warden, completed the Green educator course in Bali and has undertaken her forest school teacher training in California.
With interests in storytelling, sustainability, gardening, insects, bird language and indigenous perspectives; Andrea enjoys weaving and sharing these interests into her programs with children. It is Andrea's hope to create a nurturing environment for children to feel safe in and explore, play, imagine, discover, take risks, sustain, love
and protect.
Bush Playgroup Facilitator, Nadine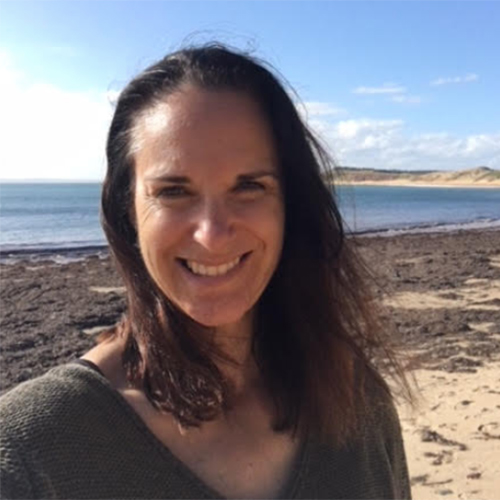 Nadine is from Phillip Island where she has lived for 20 years and also works as a Kindergarten assistant and at her local Information Centre. Due to complete her Graduate Diploma of Education-Early Childhood in June, Nadine has previously worked at the Phillip Island Nature Park as an Education Ranger teaching children about the Little penguins, local wildlife and exploring rockpools. She has extensive knowledge of local marine and wildlife which she can't wait to share with her families.
Nadine loves being outside, exploring rockpools, camping, sunset walks, walking along the beach and spending time with her family (including her crazy puppy).
Bush Playgroup Facilitator, Kate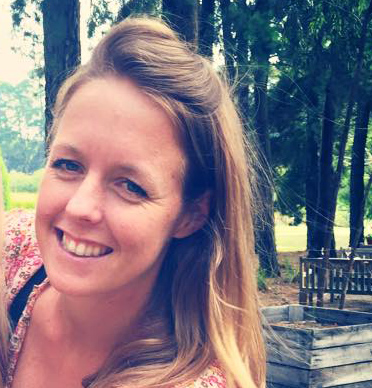 Kate is an artist, qualified and experienced Primary School Teacher, Art Teacher and
Outdoor Educator who feels that she is at her happiest when she is out in nature. Her
contagious curiosity and thirst for adventure has seen her travel Australia and
beyond, leading and participating in a range of outdoor experiences including many
multi-day hikes .
Kate is passionate about creativity and loves nurturing creativity and imagination in
both children and adults. She believes that nature is the best classroom that there is
because it provides countless opportunities for developing these qualities.
Bush Playgroup Facilitator, Sofia
Sofia is a creative artist, inspired by an engagement with nature which enriches our relationship with it. Sofia is grateful to have been raised on Wurundjeri land and is often exercising her understanding and connection with Country through the study of plants and animals in her environment.
She loves to share the process of investigating our shared environment via games, story-telling and sensory art-making which she has done via workshops and community murals around Australia. Sofia has also had the honour of camping with Indigenous elders from all over Australia, learning their crafts, culture, and language.
Fill in Facilitator, Amy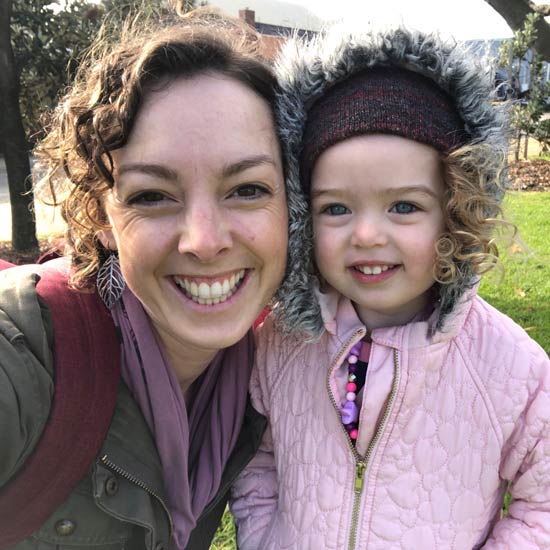 Amy's been beachcombing for as long as she's been walking! With a Bachelor of Science (Marine Biology & Zoology) and a Bachelor of Teaching (Primary & Secondary), environmental education is one of her passions.

Returning casually to the workforce after extended maternity leave, she's previously worked in education for Gould League, Zoos Victoria, the Marine Discovery Centre Queenscliff, Ecologic in Anglesea and Vancouver Aquarium. She also leads weekly snorkels in Summer for members of Marine Care Ricketts Point.
Amy has been a casual relief facilitator with us since early 2017.
We are always on the lookout for playgroup facilitators to join our team of highly passionate and experienced educators.  If you think this may be you, then we've love to hear from you. We are particularly interested to hear from early childhood educators, teachers, forest school leaders and those with an environmental and outdoor education background. Experience working with children and families in nature is required.