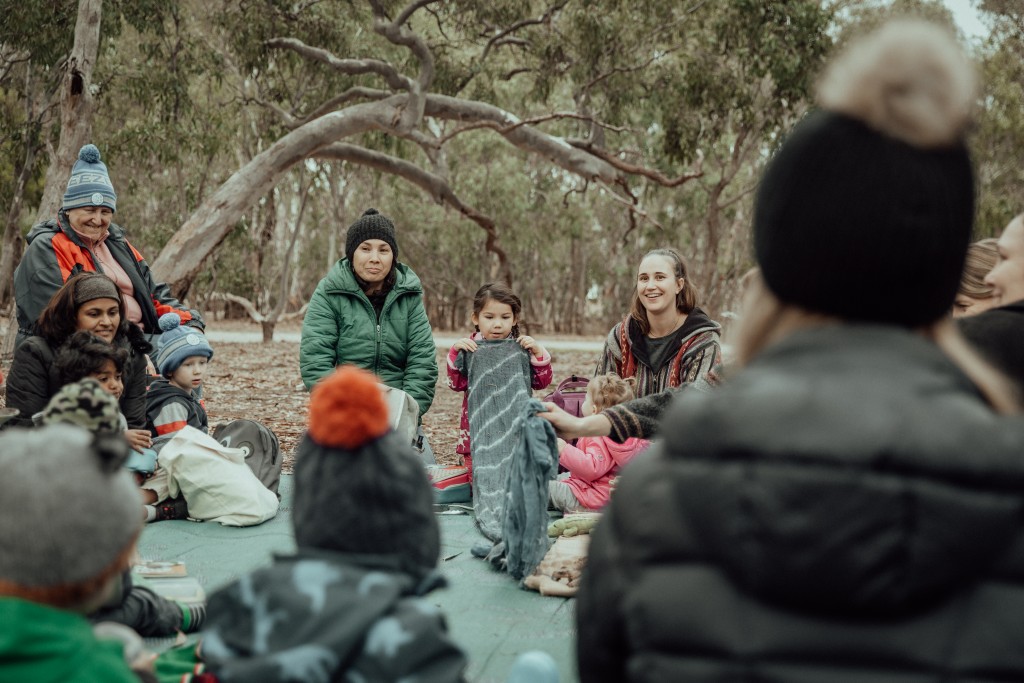 What makes Eco Explorers programs so unique?
Our unique and highly popular bush programs have been developed by our team of early childhood educators, primary school teachers, forest school leaders, play workers, yoga teachers, artists, conservationists and environmental experts. You can read more about our team here. We are constantly learning and striving to improve our services and keep up to date with the latest research and training on child development, learning and play.
Our programs embed Aboriginal perspectives, help develop and strengthen community connections, consider each child's holistic development, support mindfulness in nature and encourage sustainability by engaging in meaningful, age-appropriate sensory play experiences.
Cultural and local knowledge
Each session is designed so we are sharing relevant local site information about the history, practices, local plants and wildlife that we gather on. We acknowledge and pay our respects to our First People who are the traditional custodians of the land and through authentic Aboriginal books, resources and songs, we aim to connect families to respect and care for the environment.
Each facilitator learns from their local Elders through hands on experience and by attending workshops.
Well-being and Mindfulness
We aim to empower and educate families about the health and well-being benefits of play and learning in nature. We practice connecting to nature and being mindfulness through the activities we offer which focus on opening our senses and tuning in our bodies to the world around us. This is a practice that all our facilitators embody and practice.
Holistic development
Our programs are thoughtfully created to help support all areas of each child's development and to build on their natural curiosity and learning. The nature based activities are age appropriate and our facilitators cater to each child's individual interests and abilities.
Community
Our facilitators are passionate about creating a respectful, welcoming and nurturing space to help develop friendships and connections with other families. Everyone is welcome and treated with respect at our bush playgroups and we offer an inclusive space where we nurture each families values and backgrounds.
Environment and Sustainability
Eco Explorers has a strong commitment to the environment and sustainable practices. The learning experiences are planned to help families learn about and appreciate nature. This encourages environmental responsibility and care of the land we gather on.
We have a number of environmental policies in place to protect the spaces we gather on, which includes moving to a new location each term and picking up any rubbish we may see on our walks.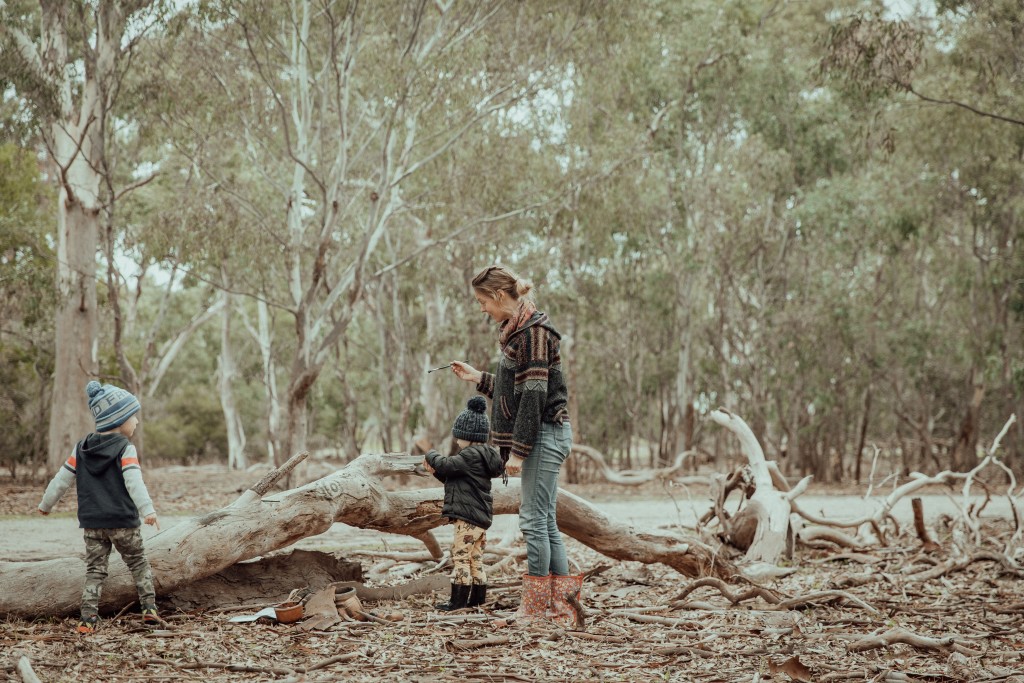 Want to join us? Visit our Playgroups or Events booking page to make a booking or join our newsletter to be the first to hear about new events or bush playgroups near you.
Have a question? Visit our frequently asked question page here for more information.