Bush Kinder / Bush School Incursion & Excursions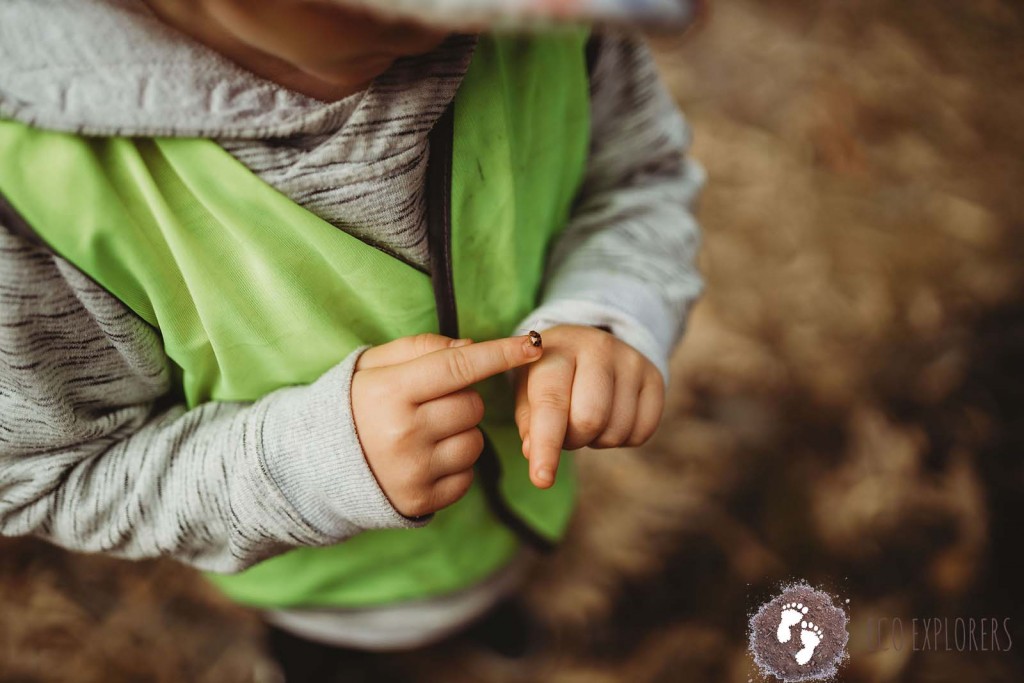 Why Eco Explorers Bush Programs?
Children learn best when outdoors in nature, through hands on experiences that are interactive and teach real life skills. By interacting with diverse outdoor environments that are rich in Australian flora and fauna, you can tap into a child's intrinsic motivation, evoking their natural sense of curiosity to learn about the world around them.
At Eco Explorers Australia we introduce children to the natural world around them. Our unique Bush Kinder and Bush School nature program incorporates rich, child- centred, nature play and nature learning experiences. These experiences help children connect to our earth, learn about our First People, focus on health and well-being, the environment and sustainability.
We encourage the children to use their bodies, consider and look after others and eventually learn how to assess their own risks and take risks that help them develop into confident, resilient and capable children.
Research has shown that the benefits of spending time in nature includes developing and strengthening fine motor, gross motor, balance, and coordination skills. Decreasing stress and improving well-being, raising awareness of connection to country and culture and increasing empathy and custodianship towards others and all living beings.
We design our programs with the Victorian Early Years Learning and Development Framework (VEYLDF) and Early Years Learning Framework (EYLF) concepts in mind and have worked with schools to work within the Victorian curriculum.
Bush Kinder and Bush School excursions are run by our experienced team of facilitators, who stimulate inquiry and support learning experiences by observing children's interests in the varied encounters available in our rich natural settings.
Our programs provide children with the following rich learning opportunities:
An introduction to bush safety
Building and constructing using loose parts
Assessing and managing risk
Early literacy through storytelling, songs and journaling
Early numeracy through hands on learning opportunities
Connecting to our First People through stories, songs and activities
Becoming custodians of the natural world
We focus on:
Children's social needs
Safety
Wildlife awareness
Relationship building: between children and facilitators
Sustainable practices: sharing and caring for the Bush Kindy/school space
How to book?
Our Bush kinder program is available to the public at one of our many locations across Melbourne that can be found here. The sessions run for 2 hours and parents are required to attend and stay.
We also run a Forest School program each term at various locations across Melbourne that you can find here. Forest School is a 3 hour drop of session without parents and is a natural progress from our Bush Kindy program. * Please note, our program is not funded by the Department of Eduction so are not subsidised in any form.
Bush Kinder and Bush School Incursions / Excursions
Eco Explorers Australia offers 3-hour Bush Kinder / Bush School excursions to centres, services, community groups and schools which run from anywhere from 4 weeks (minimum booking) or a full term.
These programs are suitable for 3 – 12 year old's and can be adapted to suit your individual curriculum and learning needs. Read about our weekly Bush School program at Christmas Hills Primary School here.
The groups will meet at one of our designated bushland reserves which are rich in Australian flora and fauna, or we can meet at your centre or school if you have a suitable outdoor/natural space. Contact us about your requirements via email here and we can chat about your needs.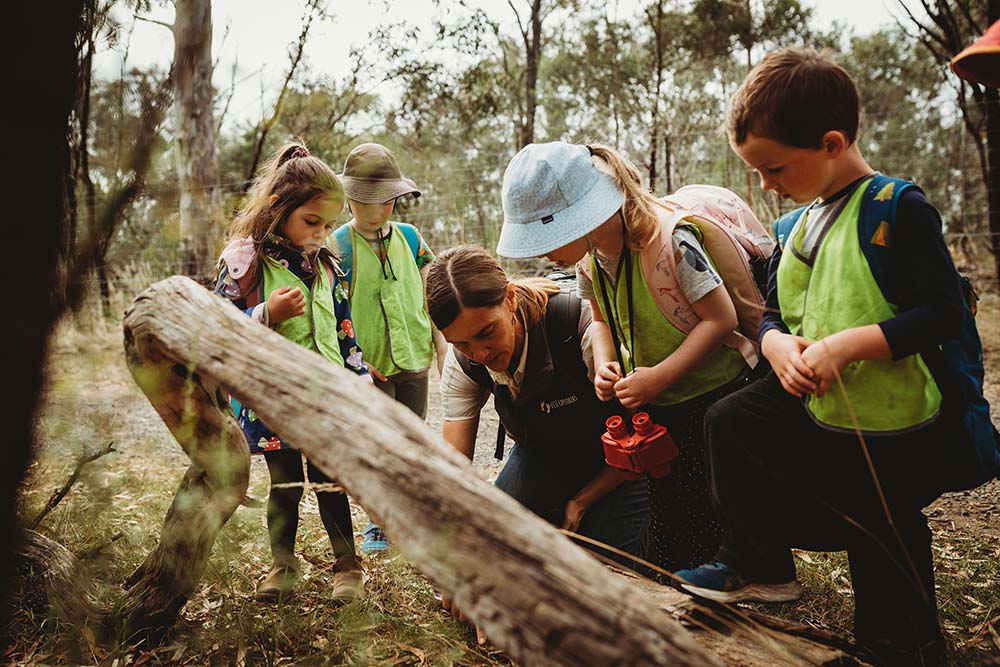 We are now taking bookings for bush kinder and bush school excursions for 2021 and 2022.
Contact us today

to enquire about these outdoor bush programs for your centre or school!