About Us
Hello there!
Eco Explorers provides child led and highly enriched outdoor bush programs for children and families to connect in nature. We enjoy exploring, discovering and learning in wild bush spaces and encourage supported risk taking which helps build resilience, confidence and self-esteem in children.
Our vision is to ignite children's sense of curiosity, imagination and creativity through hands on nature based activities that support their social skills, and physical and emotional development.
At Eco Explorers, we foster sustainable practices and a connection to the land by acknowledging our First People and developing a greater understanding and respect for Aboriginal and Torres Strait Islander culture.
We hope to inspire future generations to love and care deeply for the earth.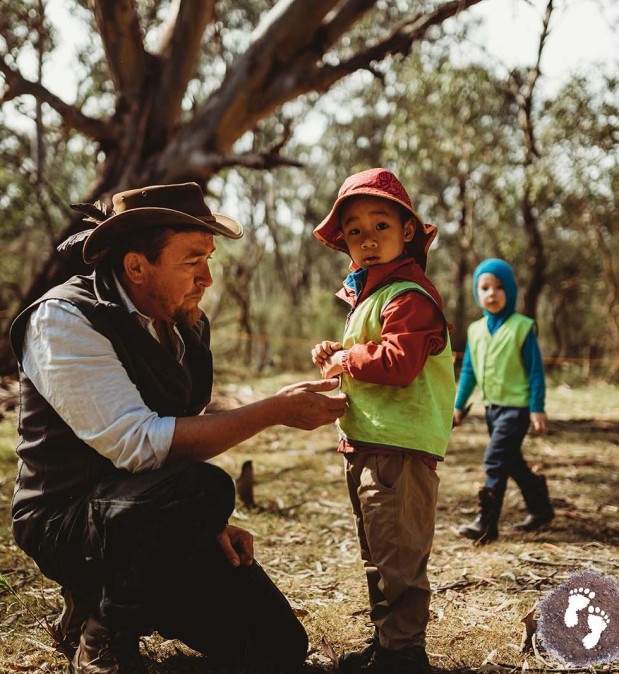 Our Programs
What we offer
Blog Posts
read our articles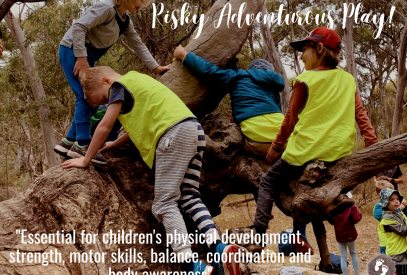 We hear a lot about the importance of risky play (which we love to refer to as adventurous play!) these days in an age where supervision and safety are deemed paramount. Ironically it may be safer now than in the early 1900s, but a rapid increase in news means our 'fight or flight' as parent's is hugely and constantly heightened.…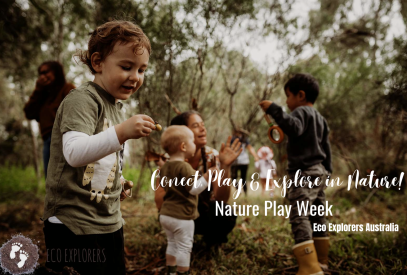 Nature Play Week 2023 will run from April 17 – 30 with over 100 nature play events and activities in Victoria for families to participate in! Nature Play Week celebrates initiatives of all shapes and sizes that reconnect kids with nature and the outdoors. Something that we are very passionate about. At Eco Explorers, we are passionate about nature play for…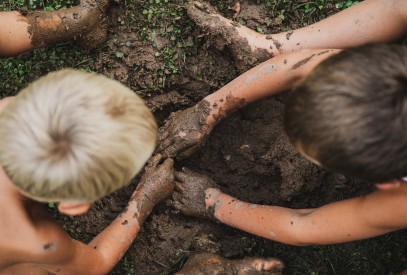 Why I should let my child play in dirt … in fact, it can help the little ones greatly. You may be aware of the immune-boosting benefits of playing dirt in early childhood. One study concludes that children aged 3-5 who had interacted heavily with healthy soils had higher levels of anti-inflammatory proteins in their blood, contributing to healthier immune…