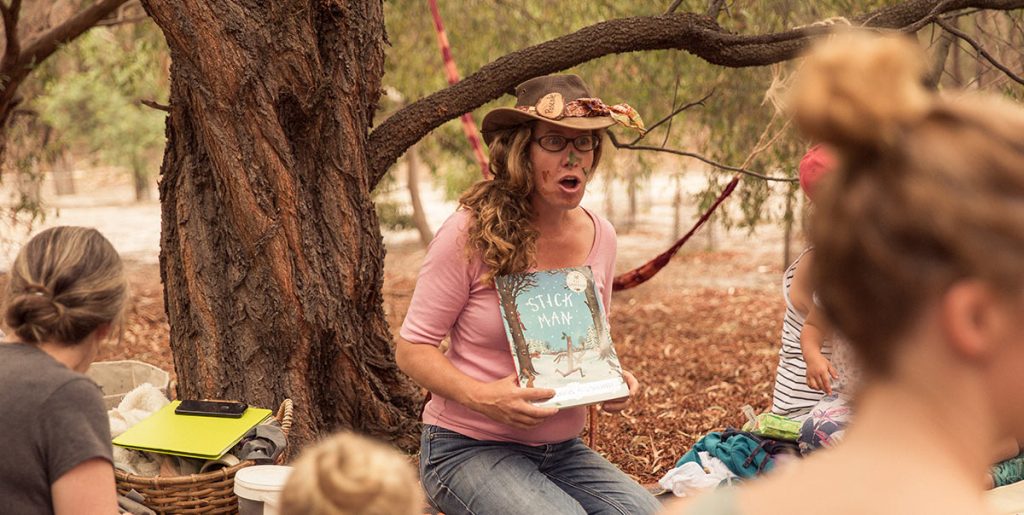 Bush Playgroup Facilitator Job Ad
We are looking for passionate and experienced facilitators to work with us. Ideally you will be within a 60km radius from Melbourne and passionate about working with children and families outdoors. You will be working in National parks and local reserves and taking families in the bush to learn about our natural environment. Your role includes facilitating a group of of up to 30 children and adults and sharing stories, singing songs, supporting parents/carers and running a range nature play and craft based activities for the children.
We are seeking highly passionate, motivated, natural-born leaders and those that have knowledge about the natural environment (plants, sustainability, wildlife etc). You must have some understanding of child development and nature play, it's benefits and ideas for nature play activities.
You need to have demonstrated experience working with preschool-aged children and families and may have qualifications (although not necessary) in either; Early Childhood Education, Teaching, Outdoor Education, Environmental Science, Forest school, Community Services or any bush crafts/bush skills and mindfulness experience will be also be highly regarded.
You need to be great with people and have excellent communication and leadership skills, empathy and facilitation skills. We also incorporate mindfulness into our programs so ideally you will have a calm presence and can lead confidently.
The successful applicant will start training first with another facilitator and then be required to lead groups of approx 10 families each session. This job requires you to work independently but all materials and training are provided.
This position would ideally suit someone that is studying or has children at school and therefore is not looking for full-time work as the work hours vary between 11 – 17 hours per week (mornings only). You need to have your own car and be fit as there is some lifting required and plenty of walking.
We are looking for people that share our love of nature play and are committed to being part of a vibrant team of educators who attend regular meetings and training and can commit to this job for at least 1 – 2 years. Availability to work during school holidays is also required and to occasionally work weekends at festivals and events.
You must have a working with children check and a current First Aid level 2 certificate (or be willing to obtain immediately).
Please also note that as this is a paid position, you are not able to bring your own children along when you work
Current positions
Ricketts Point Beach Playgroup Facilitator to work approx. 3 mornings (17 hours) a week at Ricketts Point Marine Sanctuary in Beaumaris. This role would suit an early childhood educator or someone who has some knowledge and in marine biology or a good understanding of local marine life.
School Holiday Workshop Facilitators to work over school holidays running workshops for Eco Explorers. Do you have a skill to share? Perhaps you are super creative or have an environmental background to take groups on bush walks, or have some bush craft and outdoor education skills to share with families. We'd love to hear from you.
Forest School Leaders – do you have a Forest School Leader qualification? Then we'd love to hear from you.
HOW TO APPLY
All applications must include a cover letter which outlines your reason for applying, what experience you bring to this position and why you would be suitable, as well as a CV with recent references to:
Melinda Bito, Managing Director at melinda@ecoexplorers.com.au, using the subject line: Bush Playgroup Facilitator application
Volunteer
If you would like to volunteer with Eco Explorers then please don't hesitate to contact us.
Students
Eco Explorers welcomes students doing their Early Childhood, Teaching or Community Services placements. Since 2022, we have mentored Teacher Candidates completing their community placements in the reaccredited Master of Teaching program at the University of Melbourne.