We are back in the Mornington Peninsula . . it was the first destination on our travels over a year ago and this time we are in Flinders house and dog sitting for two weeks.
I have to say, I am absolutely in love with the Peninsula! Last night we attended the Flinders Community Picnic on the beach and we all enjoyed a rock ramble with the Rangers, sand sculpting and even a didgeridoo meditation.
Tomorrow I am visiting Alison and the families that attend our Mushroom Reef beach playgroup and last week I was up at Seawinds Gardens, Arthurs Seat watching in awe at the diversity and experiences that the environment provided for the children. My 5 year old son declared, "Mummy, that was the best playgroup I have ever been too!"
So this is a hard one to choose, but we've seen quite a bit and in my opinion, these are my favourite kid-friendly places to visit for nature-loving families!
1. Sorrento back beach
I honestly have to say, this has to be one of the most beautiful beaches I've been too and I've travelled the world and even lived in Far North Queensland so I've seen some stunning beaches. Why? Because not only is the water crystal clear and the sand fine but because there is a whole world for kids to discover with caves, rockpools, and amazing rock formations to climb. Now the rock pools weren't like the ones in Melbourne (sorry folks!), my kids found these sea stars, an octopus and we swam amongst the most colourful fish! It is well worth the drive, trust me and try to go on weekdays.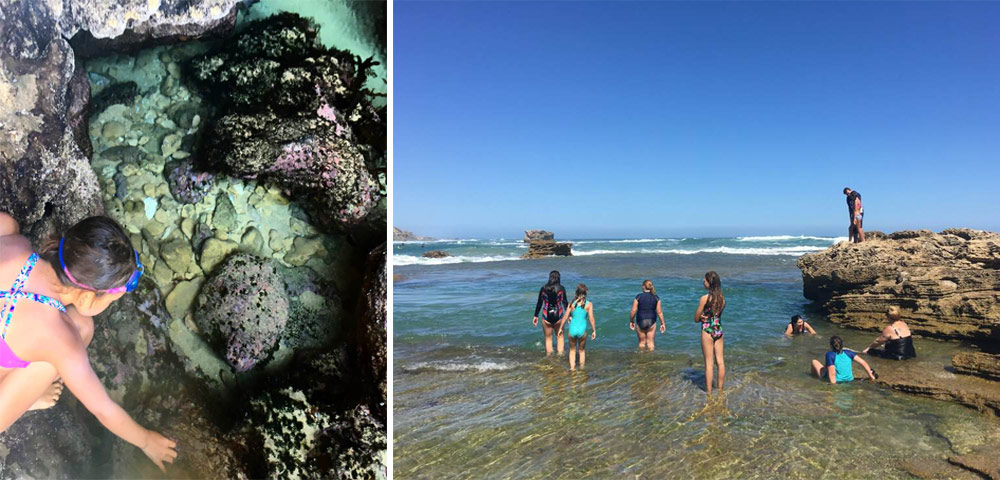 2. The enchanted adventure garden
What an adventure! We could have stayed for days and never gotten bored. There's so much to see and do, the maze was a hit for all my 3 kids, as were the slides. Of course, the highlight was my 9 year old daughter doing the tree surfing (all levels!) all on her own and her first time ever! She absolutely loved it and I believe all kids (and adults) should be challenged to step outside of their comfort zones. You can find more on their website here.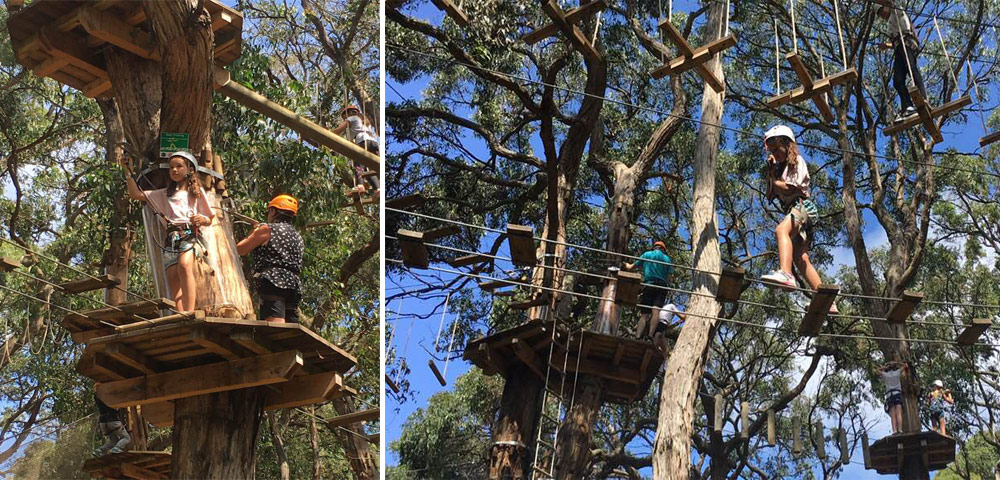 3. Seawinds Garden – Arthurs Seat State Park
I honestly don't know where to start as each time I visit I have a completely new and amazing experience! There are some great bush walks, including walking to the summit which overlooks the peninsula with spectacular views! There are plenty of logs for balancing and climbing trees and you might even see an echidna (like I did the first time) or a kangaroo. If you walk near the gardens part which is at the first or second carpark then you'll find humongous conifers … soft pine needles, tree stumps, frogs croaking, kangaroo's hopping and even an Indigenous garden.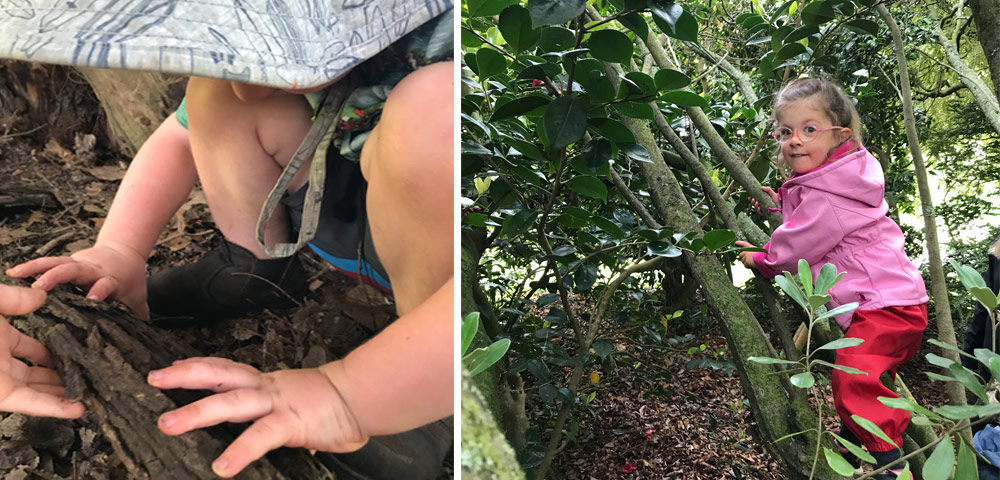 4. Rosebud play space
I don't post or recommend playgrounds unless I think they offer children something more than a swing or slide but we keep going back to the new Rosebud playground as my kids love it there so much and when they have had enough of the playground, we head to the beach and pier a few metres away.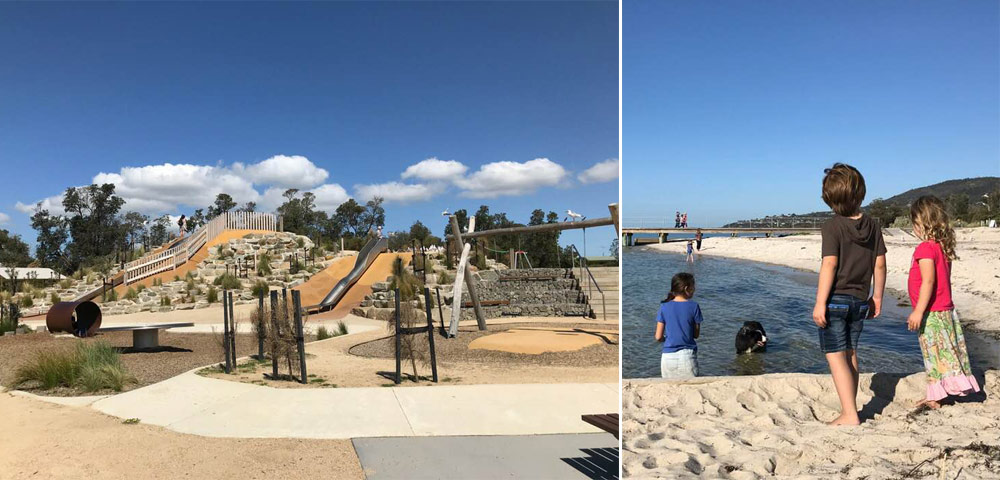 5. Mushroom Reef
A white sandy beach contrasted by the nearby basalt cliffs and rugged coast beyond. At low tide, the ocean withdraws to expose a huge mushroom-shaped rock platform extending from the beach and the rockpools which provide a wonderful opportunity for children to explore, appreciate and learn about the amazing diversity of Victoria's marine life.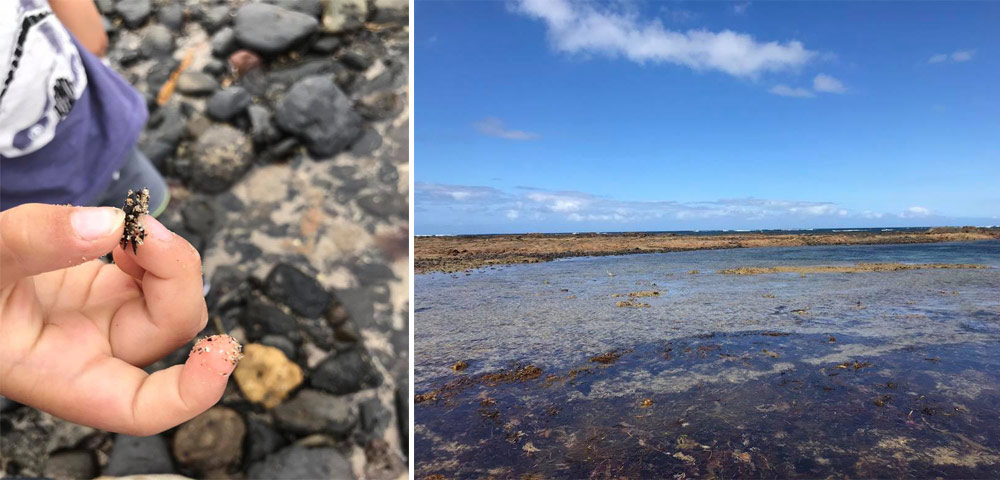 Did you know that Eco Explorers Australia runs bush playgroups on the Mornington Peninsula each week? Our local facilitator Alison is a teacher, anthropologist and experienced nature pay educator who has a wealth of local knowledge to share with you. Contact us here to enquire about joining.