Are you ready to go rock pooling this summer? Rock pooling is probably one of our favourite activities to do with the kids and the great thing is that's it's suitable for both young and old!
Go on a rock pool explore with our stunning new set of 24 rock pool ID cards which have been hand illustrated and painted by artist and bush playgroup facilitator Kate Rijs.
This beautiful set of 28 downloadable and printable rock pool identification cards are open ended so can be used in many different ways, such as:
• Go on a Rock Pool Safari
• Pin them up on the wall
• Use them as a story writing/telling prompt
• Make a memory game
• Learn to draw the things you find in the rock pools
• Learn the names of the different things you find at your local beach
• Learn to write and spell the names of the sea life you find in the rock pools
This set of rockpool ID cards are also available as a printed set HERE.
Visit our top recommendations for the best rockpooling spots with kids in Victoria here. 
Remember, as you explore the amazing array of sea life that enrich our world remember to show care and interact with them respectfully.
~~~
ABOUT THE ARTIST Kate Rijs is an artist, qualified and experienced Primary School Teacher, Art Teacher and bush playgroup facilitator who is passionate about creativity and nurturing creativity and imagination in both children and adults. She believes that nature is the best classroom that there is.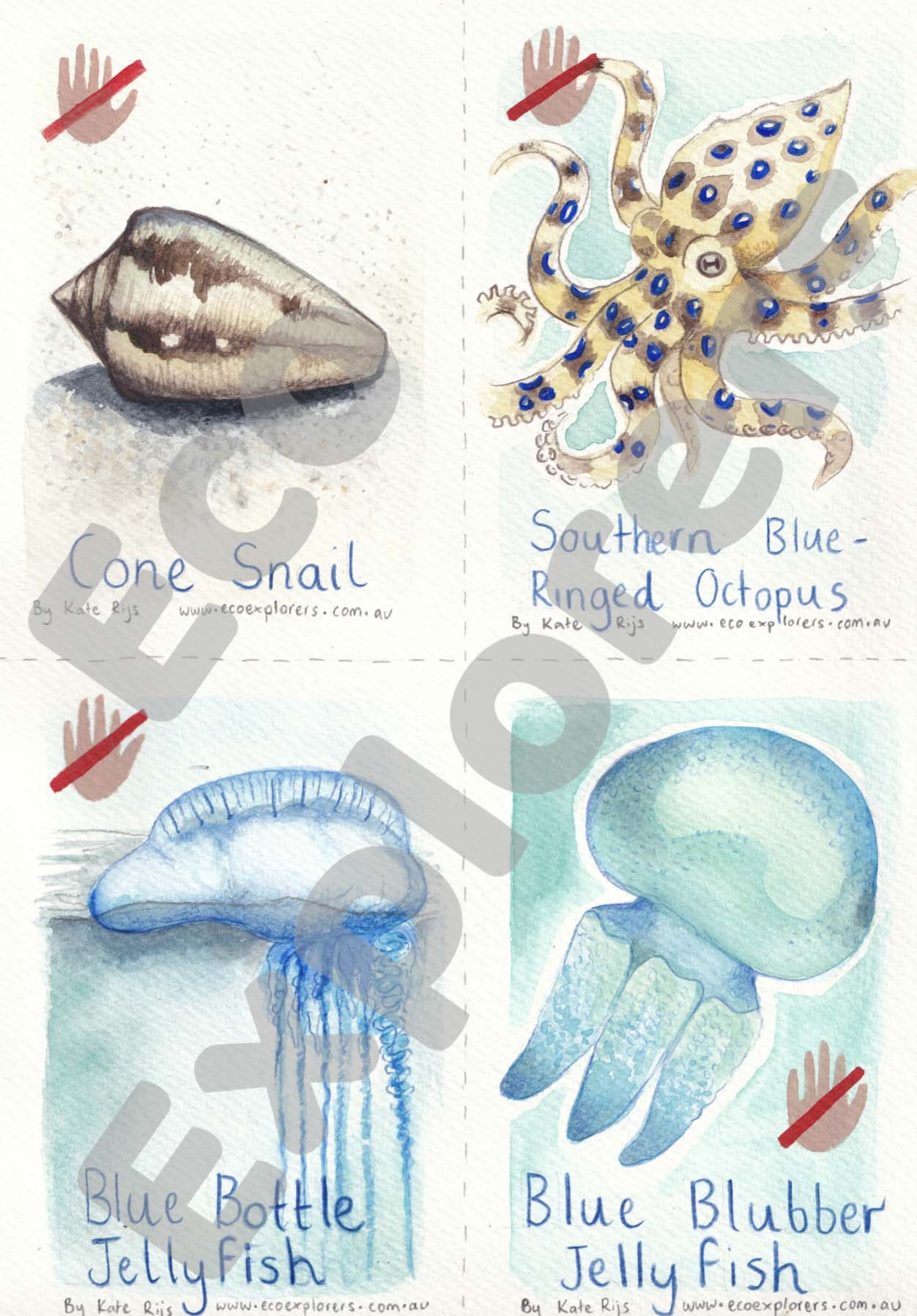 PLEASE NOTE THIS ITEM IS SOLD AS A DIGITAL FILE ONLY. NO PHYSICAL ITEM WILL BE SENT.
Rockpool ID cards – kids nature play learning printables
**COPYRIGHT: All rights reserved. This file is for personal use only and is not to be resold or used for personal profit/benefit.