29/06/2021




10:00 am - 12:00 pm
Come and celebrate International MUD DAY with Eco Explorers with a range of mud focused activities for your child to enjoy!
Plenty of research has shown that coming into contact with a certain amount of bacteria is good for us, as it helps build up immunity and mud is the perfect sensory immune booster! This event is about getting dirty and creating with mud so let's get dirty!
Please ensure your child wears waterproof raincoat or pants. They will NOT be sliding in a mud pit as we don't want to impact the environment so it will mostly be their hands. During this session, the children will be making mud paint and then creating art prices out of mud! 
Our events run in all weather and seasons so bring your raincoats and gumboots for some fun muddy play! We strongly believe that being outdoors in all weather is a great opportunity for children to discover and learn about nature and to embrace a positive and resilient attitude.
"The most memorable days end with the dirtiest clothes!"
Our program has been developed to give your child optimum opportunity to build their gross motor and physical skills through climbing, balancing, walking and fine motor skills during our craft activities. Research clearly shows that the more time your child spends in nature, the better they are prepared for school, both physically and emotionally.
Bush play is an all weather outdoor playgroup so you need to make sure you bring appropriate weather protection and clothing. Children and adults must wear closed footwear when walking in the bush, sun hats, sunscreen, wet weather gear, plenty of snacks and water and even a change of clothes for those muddy play days! Our playgroup will only be cancelled in the event of an extreme weather warning; fire, storm, high temperatures and strong wind.
Ages: 1 – 6 years (siblings under 12 months are welcome to attend for free).
*Parents are responsible for their children at all times and are encourage to join in on the fun!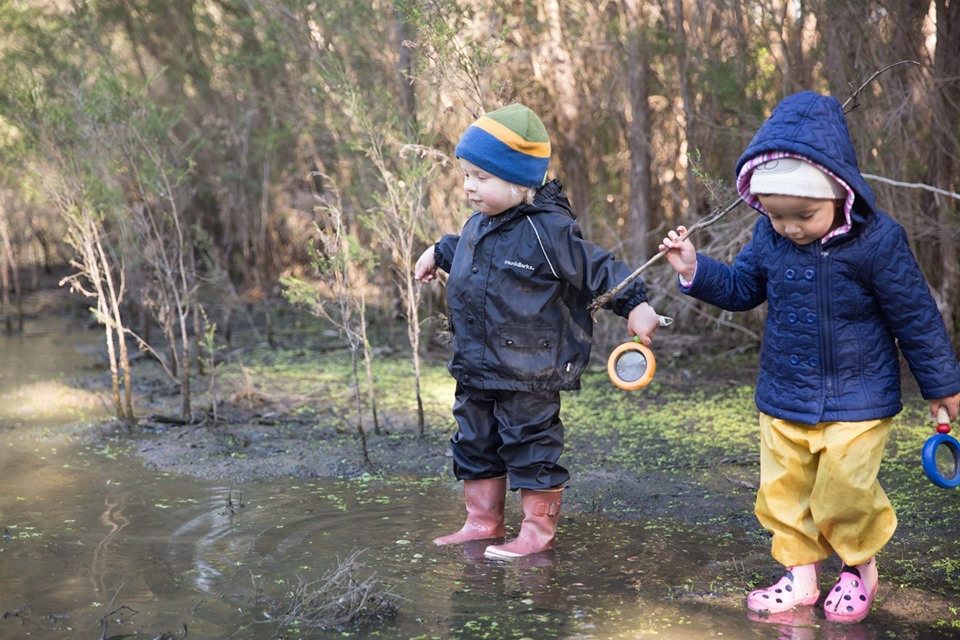 We're sorry, but all tickets sales have ended because the event is expired.