Bush Babies - session 1


02/10/2023 - 11/12/2023




9:30 am - 11:00 am

Tawny Toddlers - session 2


02/10/2023 - 11/12/2023




11:30 am - 1:00 pm
Join us in term 4 for a bush playgroup program (11 weeks) at Yarra Bend Park, situated in the traditional Country of the Wurundjeri People only 6 km north-east of Melbourne City Centre on banks of the beautiful Yarra River. Surrounded by the beautiful bush of Yarra Bend Park, a historic boathouse, bridge and many bush tracks to explore and discover.
Our Bush Playgroup incorporates hands-on, child-led learning and sensory play through a range of nature-based activities, nature crafts, storytelling, songs and a bush walk exploring.
Eco Explorers bush playgroups are facilitated by qualified and experienced nature play educators (read more about our team here) that are highly skilled and knowledgeable in the area that they work in. This bush playgroup is facilitated by Kirsty, a qualified primary school teacher and passionate advocate for nature play.
Our program has been developed to give your child optimum opportunity to build their gross motor and physical skills through movement and fine motor skills during our craft activities. Research clearly shows that the more time your child spends in nature, the better they are prepared for school, both physically and emotionally.
Playgroup allows parents to disconnect from their busy lives (and technology) and re-connect with their child in nature. The sessions are relaxed and child led and parents are encouraged to follow their child's lead.
Bush playgroup is an all weather outdoor playgroup so you need to make sure you bring appropriate weather protection and clothing. Our playgroup will only be cancelled in the event of an extreme weather warning; fire, storm, high temperatures and strong wind.
Session 1. Bush Babies: ages: 0 – 2  years
Session 2. Tawny Toddlers: ages 2 – 4 years
Bush Kids Forest School – Ages 3.5 – 6 years (BOOK HERE) 
*Both programs are the same but run to cater for the specific age groups. Siblings can attend any age groups.
*Parents are responsible for their children at all times.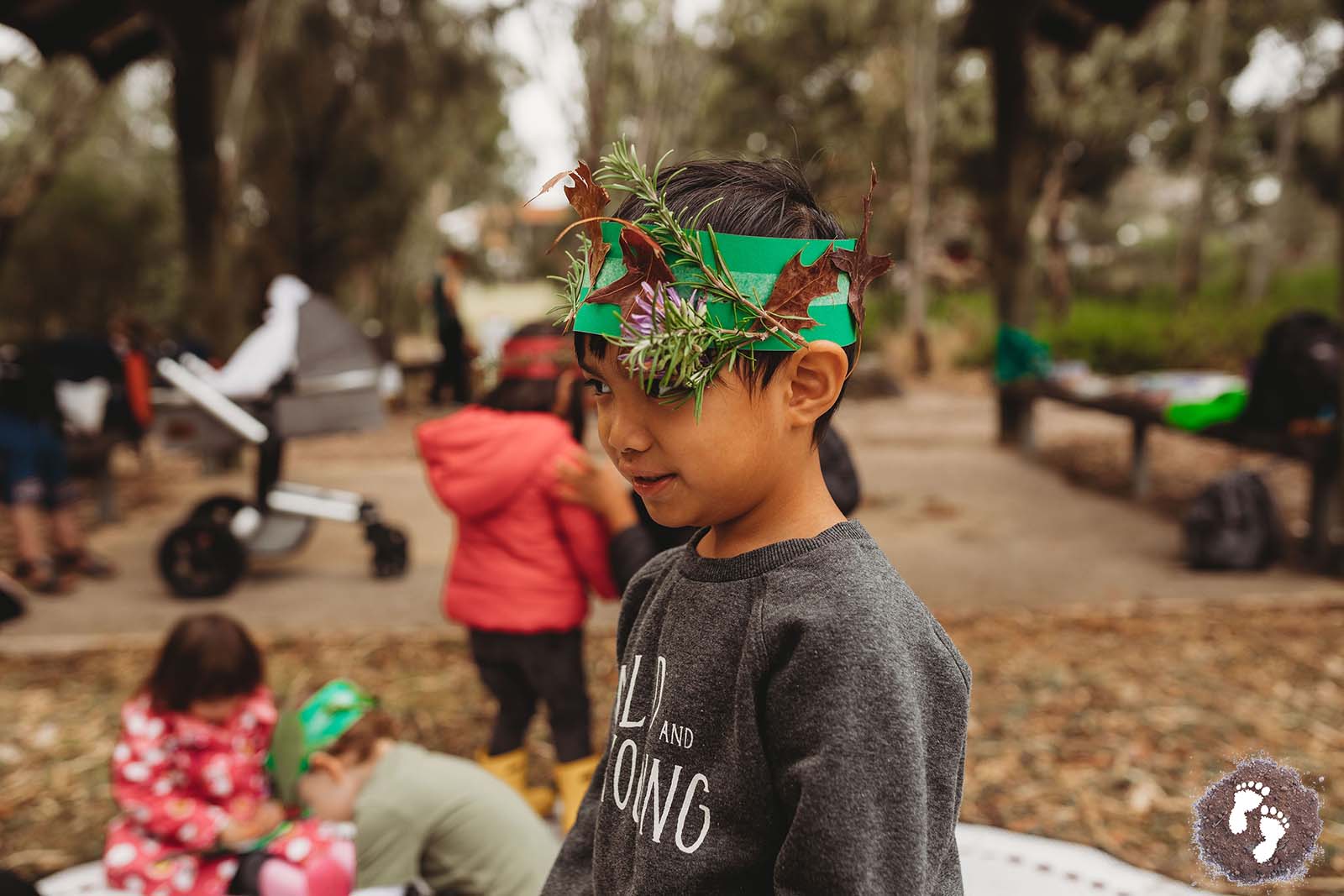 Details
Price
Qty
Session 1 - Single child
$240.00

(AUD)

Sold Out

Session 1 - Two siblings (6 months+)
$350.00

(AUD)

Sold Out

Session 1 - Family (6 months+)
$405.00

(AUD)

Sold Out

Session 2 - Single child
$240.00

(AUD)

Sold Out

Session 2 - Two siblings (12 months+)
$350.00

(AUD)

Sold Out

Session 2 - Family (12 months+)
$405.00

(AUD)

Sold Out