I have always been drawn to trees. I grew up in Melbourne, on a large suburban block. The backyard was filled with these spectacular towering Gum trees and a storybook Weeping Willow. The front yard had a Liquidambar that would burst into glorious autumn colour every year.
The first home I purchased had a flowering Gum as centrepiece of the garden. It was the only tree on the block and drew many visits from neighbours pleading with us to cut it down. The leaves were messy and to them it was a danger. But all I saw was beauty. I refused to cut it down. Once I became a mother, I realised how much I wanted my children surrounded by trees. I began to look for a new house and was drawn further out away from the suburbs – until I was amongst some of the tallest trees in Victoria, the magnificent Mountain Ash in Dandenong Ranges. I instantly knew I was home.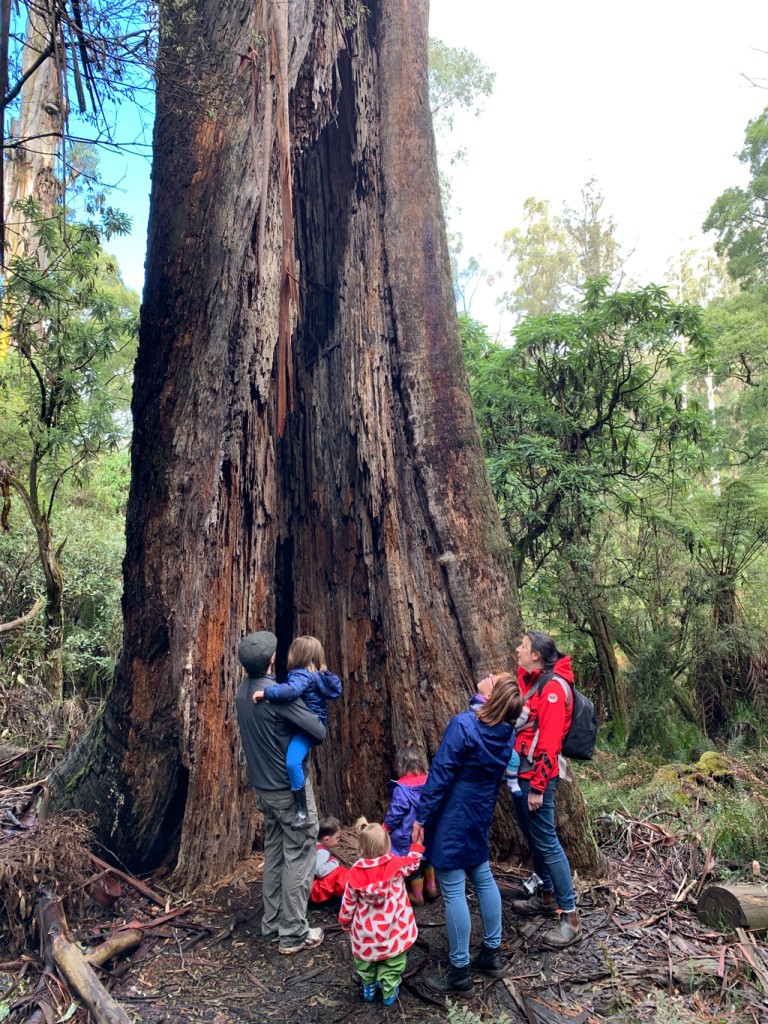 Many years later, as a bush playgroup facilitator I now share that love of trees that is deep in my veins with future generations. As development pushes suburbia further and further into our forests, our children need exposure to nature now more than ever. Recent research conducted by the University of Melbourne tells us that the more time children spend in nature, the more connected they feel to the planet. This, in turn, produces adults that care deeply for the health and protection of our green spaces. Children's natural inquisitive minds enable learning to take place instinctively. They effortlessly learn about the environment, the world and themselves. We see a forest – they see a wonderland.
The Dandenong Ranges are home to thousands of Mountain Ash trees. Sometimes I forget how majestic they are. Then I look at a toddler, neck stretched back as far as it will go, eyes wide with amazement trying to take in their size, and I remember. Little hands stroking smooth bark. Little feet pushing against thick, chunky bark at the bottom of a trunk, trying to get a little closer to the top. One of the tallest flowering trees in the world, Mountain Ash can grow to over 100 metres tall and can live for up to 500 years! Many of these spectacular trees were here long before us and will be here long after. When was the last time you connected with a tree? Nature is not only beneficial for our children – it's also proven to be instrumental in health outcomes for adults. A mere 10-20 minutes sitting or walking in green spaces can reduce stress, anger and anxiety levels. Go for a walk with your children and let them show you the magic they see. You'll both benefit.
I'm lucky enough to live and work in the Dandenong's. The tree roots are tangled deeply with mine. At bush playgroup we often stop to talk about the trees. We wrap our arms around them and feel their strength. We watch their branches sway and their leaves dance in the wind. We push our ears against the bark and listen for the heartbeat of the forest.
It's there if you listen hard enough.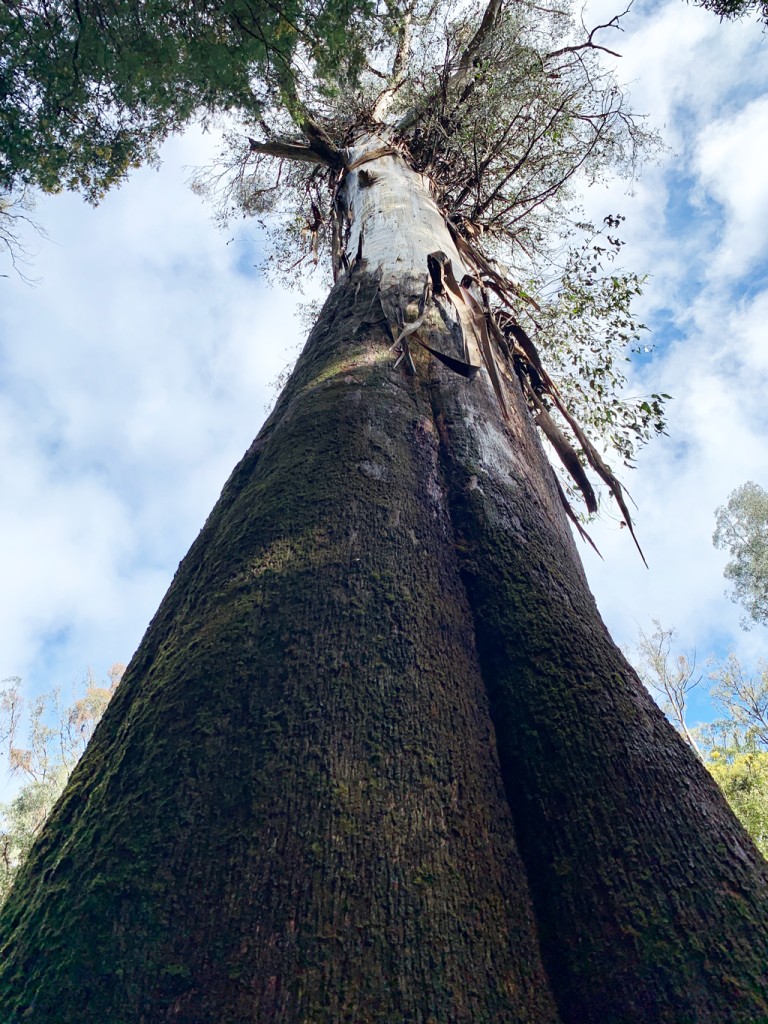 Here are my top 5 favourite 'tree' recommendations to visit in and around the Dandenong Ranges with kids:
Grant's Picnic Ground, Kallista
Home to many amazing Mountain Ash trees. Go for a walk, have a picnic and see if you can spy a Lyrebird!
Grants Picnic Ground (Dandenong Ranges National Park) (parks.vic.gov.au)
2. The Redwood Forest, Warburton
Marvel at the spectacular almost 100 year old Californian Redwoods. Don't forget to stop and see the Yarra River – or even go for a paddle in summer!
*Works are currently taking place around the Redwood forest. Please check the Parks Vic link below for information before visiting.
Redwood Forest (parks.vic.gov.au)
3. Badger Weir Picnic Area, Badger Weir
Mature Conifers, tree ferns and Mountain Ash line the picnic area and Badger creek. Walk up to the weir and see the history of the water catchment.
Badger Weir Picnic Area | Visit Yarra Valley & Dandenong Ranges
4. Sherbrooke falls, Sherbrooke
Enter via O'Donohue walking track, or if you're feeling more adventurous park on Belgrave-Ferny creek road and walk the back way in along Ridge track.
Sherbrooke Falls walk and picnic area (parks.vic.gov.au)
5. Ada Tree, Ada
Discover the magnificent Ada Tree, a Mountain Ash (Eucalyptus regnans) towering 76 metres high and 15 metres in girth estimated to be around 300 years old. Rooted deep in the Yarra State Forest and near Noojee, the Ada Tree towers over the surrounding cool temperate rainforest and one of Victoria's largest trees.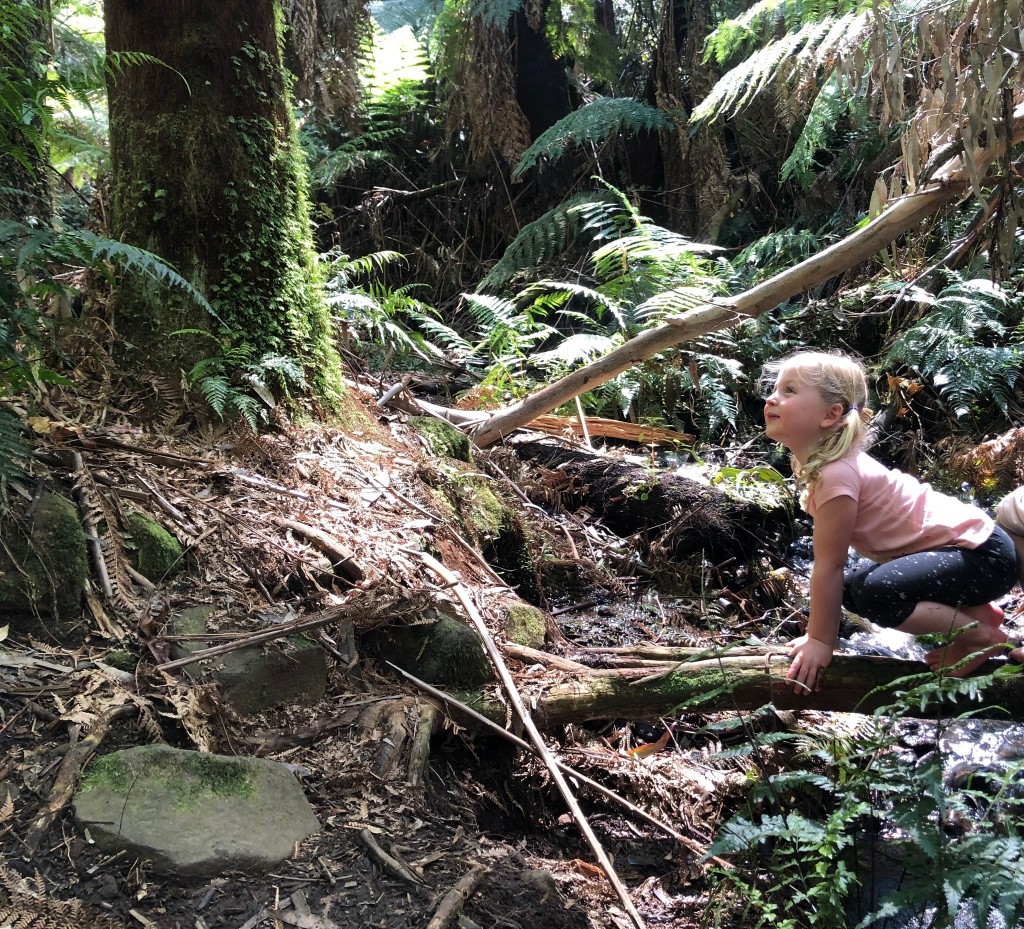 Want to join our adventures in the Dandenong Ranges?
Anne runs bush playgroup programs on Tuesdays, Thursdays and Fridays, including a forest school for families on Friday afternoons.
Read more about our Bush Playgroup programs here.
View our Bush Kids Forest School programs here for children aged 3.5 – 6 years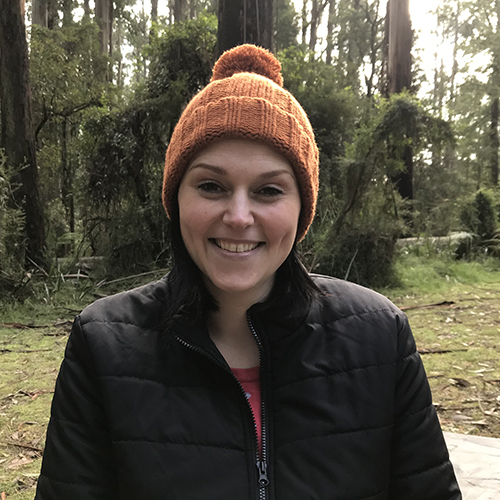 This article was written by Dandenong Ranges Eco Explorers Bush Playgroup facilitator & Early Childhood Educator, Anne Fratini.