A few months ago, we spent a month living in Noojee and although we initially had no idea where Noojee was at first, we were amazed as it's beauty and that it had so many wonderful walks and places of interest to offer. If you are looking for a nice Sunday drive with the family then Noojee is only an hour and half from Melbourne and well worth the visit.
Here's why:
1. Toorongo Falls Reserve 
We actually did this walk numerous times during our stay because it was so good and the highlight of our stay. I can't recommend visiting Toorongo Falls highly enough. It's stunning and all three kids (3, 5 & 10) managed the 2.2km, half an hour (one way) walk to the falls relatively easily.  The kids played the whole walk as there were lots of things for them to do. Lots of huge rocks to climb on, vines to swing on, a bridge to cross and logs to climb and balance on.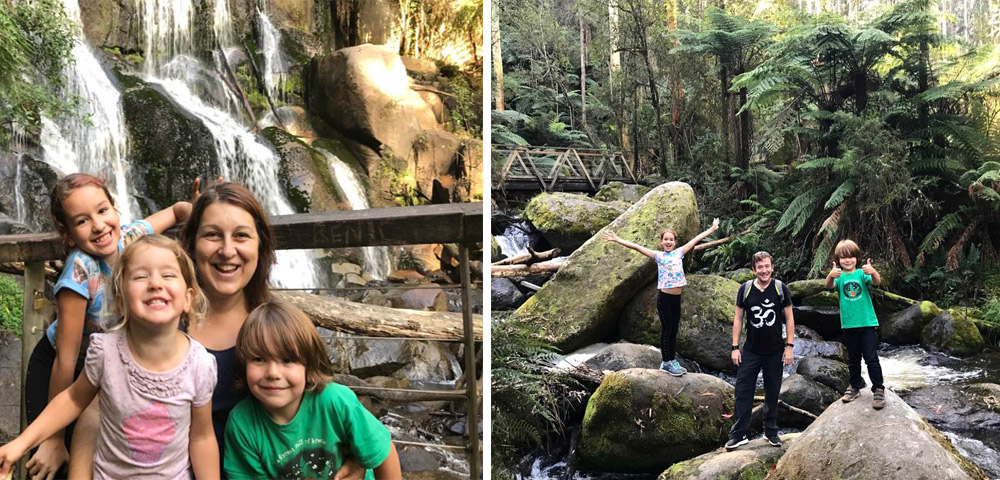 2. Trestle Bridge
The Noojee Trestle Bridge is an old railway historic bridge nestled amongst tall trees. We just drove to the bridge (there is a carpark underneath) and then walked along it but you can also walk from town which is approx 6km. Apparently, it's the tallest standing bridge in Victoria.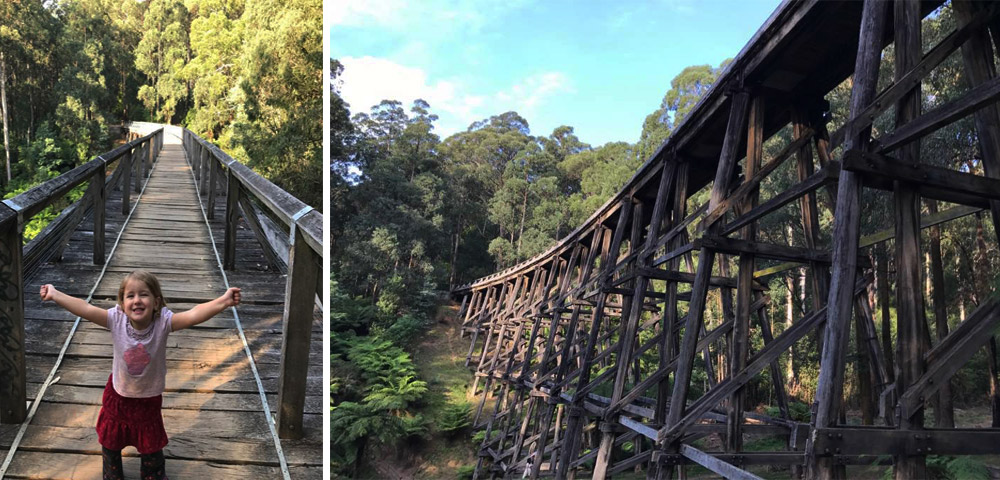 3. Ada tree walk 
Another highlight of our stay. This lush rainforest walk was a fairly easy 3.2km walk and the kids had so many things to play on and climb during the walk that we were there before we knew it! We realised that once we got there, there was another easier track on a gravel road to walk back on but I do recommend taking the lush rainforest walk to get there.
The Ada Tree, is a giant mountain ash that is one of Victoria's largest trees that is estimated to be at least 300 years old, standing about 76 metres tall with a circumference of 15 metres. It is truly spectacular and well worth the visit! Watch out for the deer on the way home if it's later in the day. We had a large one run alongside the car!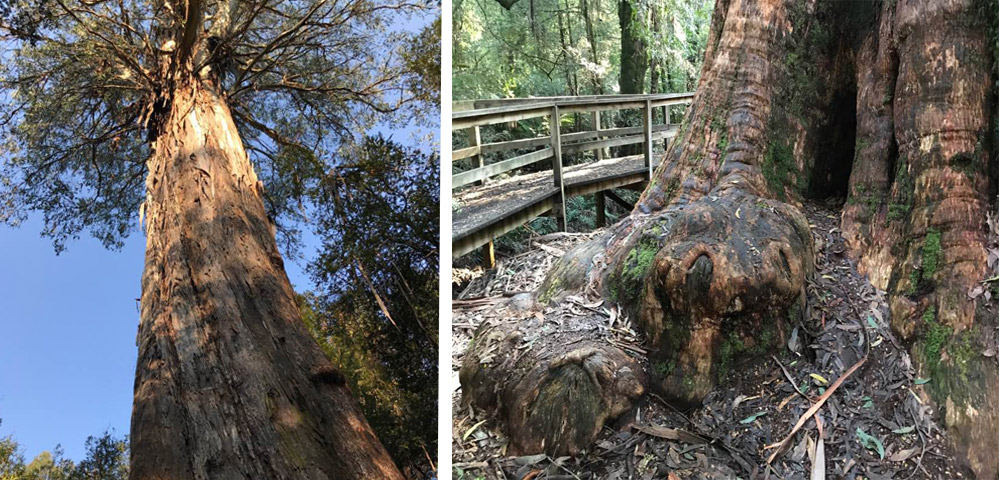 4. Alpine Trout Farm 
I believe that if you choose to eat meat then you should be comfortable catching it and that it's important for children to also learn where food comes from. Being a semi-vegetarian I was hesitant to go but was really glad I did as the kids absolutely loved catching a fish each (they all did) and we enjoyed a healthy meal with our friends that evening that everyone was proud to have contributed to. The farm supplies all the gear and they even have BBQ facilities. Be mindful with little kids that the pond pools are deep so you will have to supervise them closely.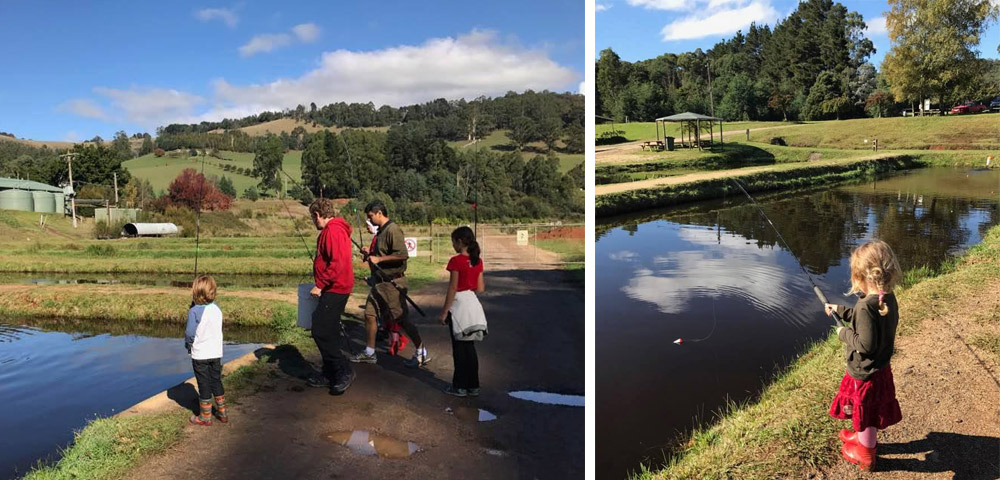 5. Noojee Pub
We honestly grew to LOVE this place as it's got such a friendly country town vibe. On the weekends it's bustling with tourists and on Sunday afternoons there is live music. Inside, the cosy fire is going or if your game to sit outside (it was winter!) the views from the balcony are spectacular! The kids played on the area around the pub. There is a steep grassy hill, some pigs and a very friendly kelpie puppy that the kids loved to cuddle and a beautiful river at the end.
The food is actually quite good as well and reasonably priced. There is also an indoor play space but we always encouraged the kids to play outdoors.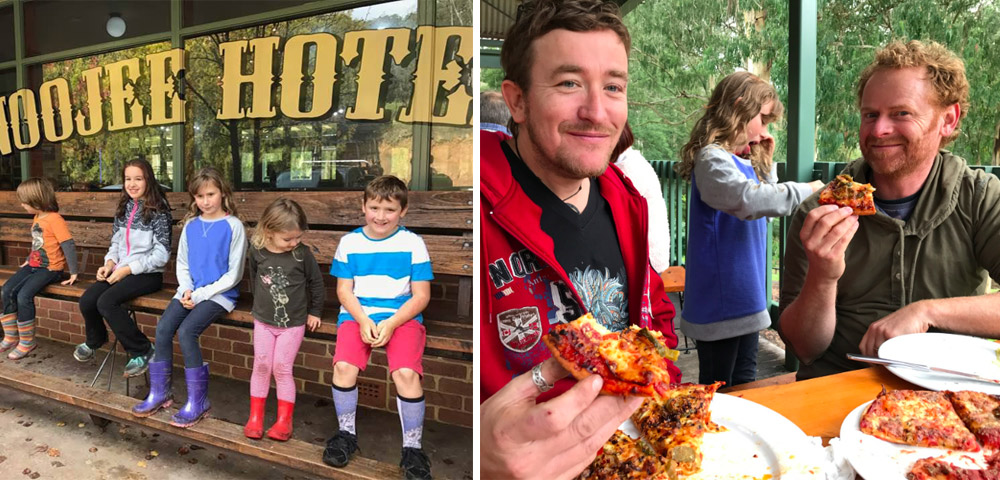 The Noojee pub is a great way to end your day in Noojee!
LOVE Nature & getting outdoors with your kids? Why not join an Eco Explorers Bush Playgroup near you?