Did you know that there are seven seasons in the Kulin Nation season calendar? January and February are the dry seasons of Biderap.
During the months of Biderap the weather is hot and dry, the Bowat (tussock-grass) is long and dry, female Common Brown butterflies are flying, and the stars are high in the south at sunrise.
We've created a summer – Biderap season scavenger hunt wheel for children to use to to help them learn about and connect to the Kulin Nation seasons. This summer – Biderap season scavenger hunt helps children connect to the land and notice the environment and the things around them. Have you noticed all the brown butterflies flying around? During the hot, summer days, the common brown butterfly is out feedling on the native grasses which are in seed at this time of the year. Common brown butterflies need a cool, shady place to avoid the extreme heat. To attract butterflies into your garden in summer, plant flowering plants and make sure you have plenty of cool, shady spots.
This Australian summer – Biderap season scavenger hunt has been hand illustrated and painted by artist and Eco Explorers bush playgroup facilitator Kate Rijs.
~~
ABOUT THE ARTIST Kate Rijs is an artist, qualified and experienced Primary School Teacher, Art Teacher and bush playgroup facilitator who is passionate about creativity and nurturing creativity and imagination in both children and adults. She believes that nature is the best classroom that there is.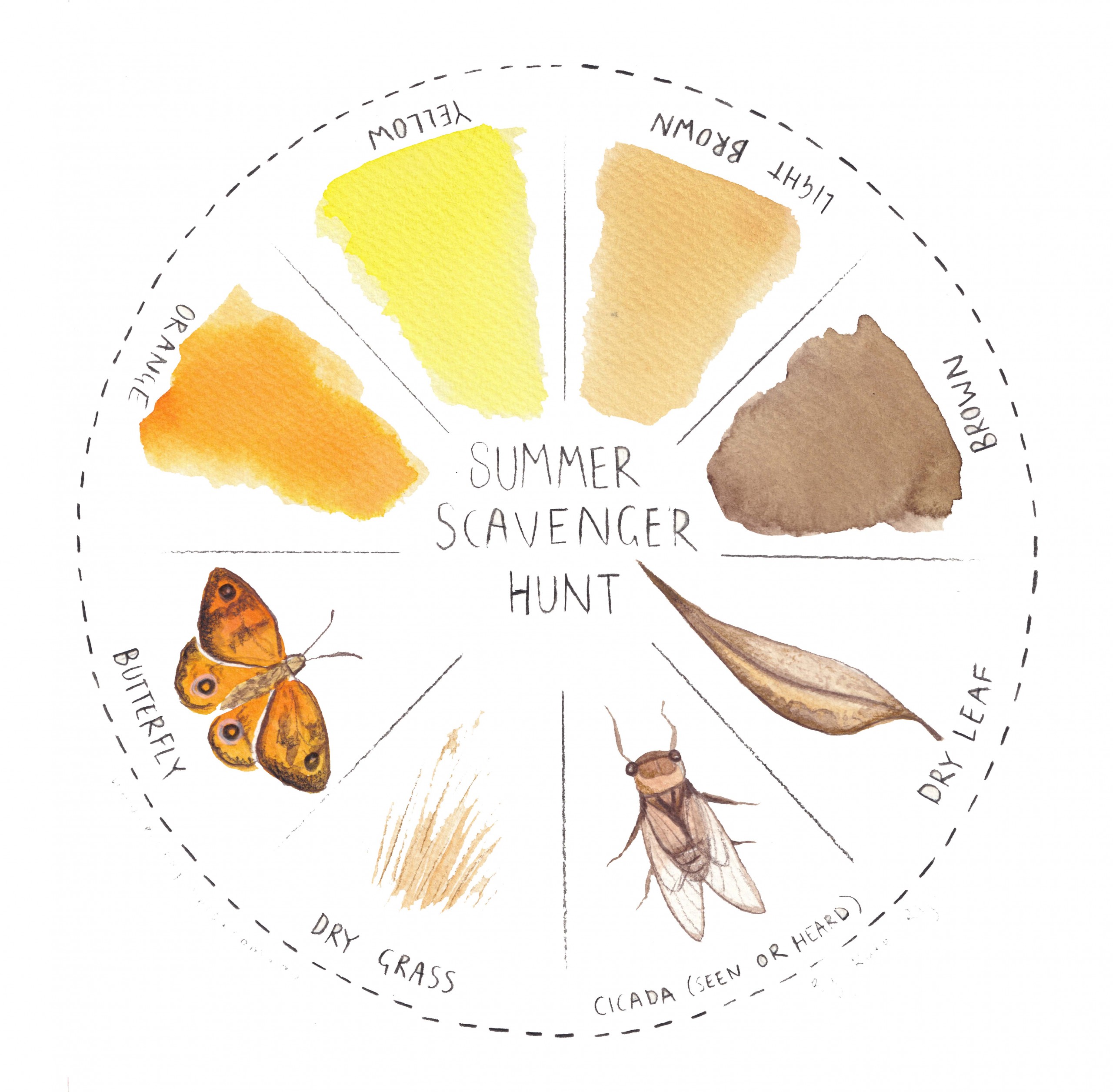 PLEASE NOTE THIS ITEM IS SOLD AS A DIGITAL FILE ONLY. NO PHYSICAL ITEM WILL BE SENT.
Summer Scavenger Hunt – kids nature play learning printables
**COPYRIGHT: All rights reserved. This file is for personal use only and is not to be resold or used for personal profit/benefit.