Australian is home to some fascinating creatures and they are often closer than we realise! Australian animals can live in all sorts of urban and residential environments, not just bushland areas and national parks and these beautifully illustrated cards can help you find them.
Our track and scat cards includes:
12 Australian animals including a bandicoot, frog, lizard, kangaroo, possum, raven, echidna, koala, wombat, sugar glider, snake and duck.
Matching/guessing card with the animals tracks and scat.
Measurements of scat to scale size.
A scat and track prompts card for further learning and discussion.
Total of 26 cards.

Grab your magnifying glass and look for clues to identify tracks and scats that you find on your bushwalk to learn about the animals that live near you.
Ways in which these cards can be used:
identifying scats and tracks on your walk
matching the animal cards to the track & scat cards
measuring & using maths
journalling and drawing animals & their prints
making track prints in clay or by using ink or paints
learning more about the animals on the cards and their habitats
create your own Australian animals to incorporate into storytelling

This resource has been created by a primary school teacher and each card includes a watercolour image of an Australian animal and another card with its tracks and scat. Some cards include the actual scat size with a measurement.
Excellent for homeschool learning, for families who love exploring the outdoors, for bush kinders or early childhood services and even schools as activity cards outdoors or in a craft/art area or to hang for visual inspiration.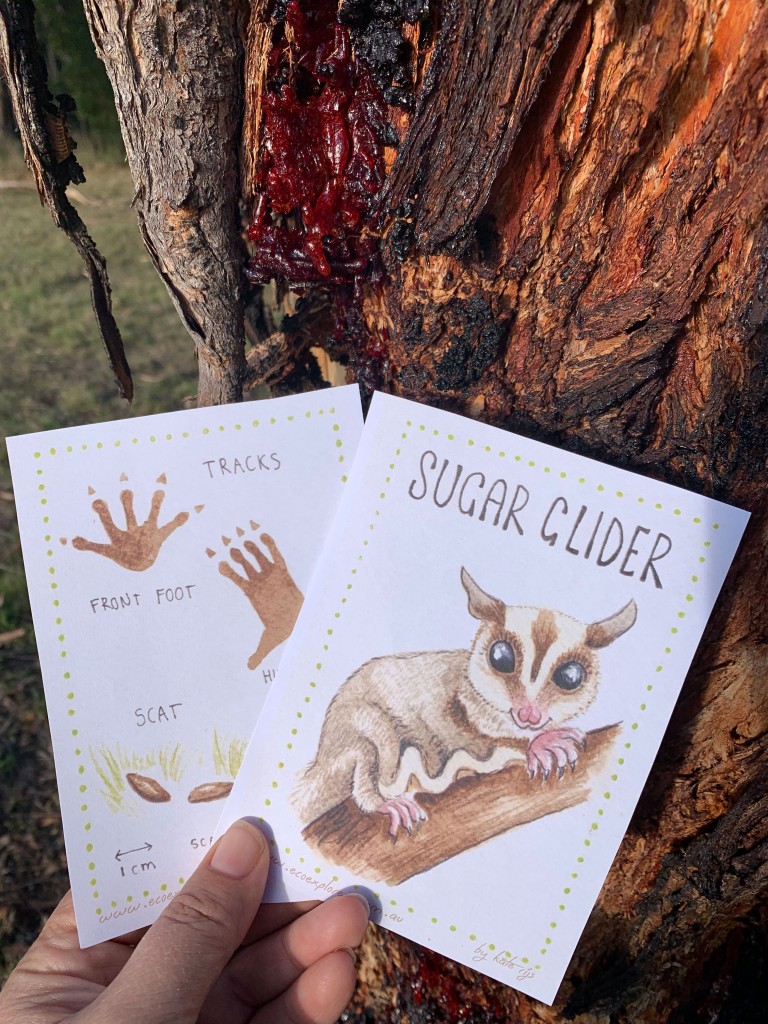 ~~~~~~~~~~~~~~~~~~~~~~~~~~~~~~~
ABOUT THE ARTIST
Kate Rijs is an artist, qualified and experienced Primary School Teacher, Art Teacher and Outdoor Educator who feels that she is at her happiest when she is out in nature. Kate is passionate about creativity and nurturing creativity and imagination in both children and adults. She believes that nature is the best classroom that there is.
PLEASE NOTE THIS ITEM IS SOLD AS A DIGITAL FILE ONLY. NO PHYSICAL ITEM WILL BE SENT.
KEYWORDS HERE – AND HERE – AND SOME MORE HERE
**COPYRIGHT: All rights reserved. This file is for personal use only and is not to be resold or used for personal profit/benefit.