Beautifully illustrated and detailed, these printable cards come with 23 activities to inspire your child to spend time in nature exploring, playing and getting crafting. Using everyday things that you can find in your backyard and homes such as sticks, stones, leaves, flowers, recycled materials and the world around them to explore and learn. Are you ready for the nature craft challenge? Perhaps you can try a nature challenge each day!
Perfect for parents to share time with their child in nature, for children to do alone or for teachers to use as a teaching resource.
Recommended for ages 2.5 – 10 years
~~~
About the artist
Ashlee Hughes is an early childhood educator, artist, forest school leader and bush playgroup facilitator for Eco Explorers who is passionate about getting children outdoors in nature learning real bush skills.
Ashlee grew up in the bush in Warrandyte and lived the first 4 years of her life in the Papua New Guinea highlands. A real bush kid, and eco explorer, Ashlee has fonds memories of playing in the mud and near rivers, building cubbies, and having a deep connection to her land and the animals.
These early connections have stayed with her for life and she can't wait to be part of the next generation of eco explorers.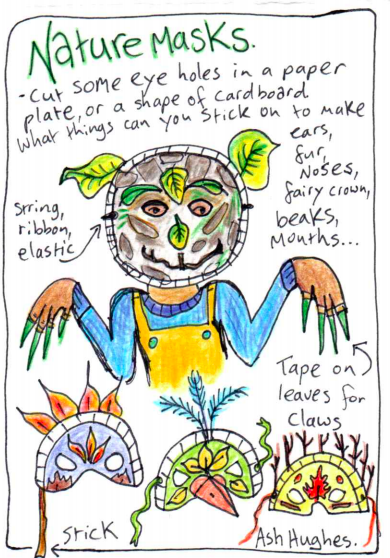 Note: no part of this product may be reproduced and re-sold, copyright of art lies with the artist Ashlee Hughes.
PLEASE NOTE THIS ITEM IS SOLD AS A DIGITAL FILE ONLY. NO PHYSICAL ITEM WILL BE SENT.
Nature Craft Activity cards – kids nature play learning printables
**COPYRIGHT: All rights reserved. This file is for personal use only and is not to be resold or used for personal profit/benefit.
Most popular downloads