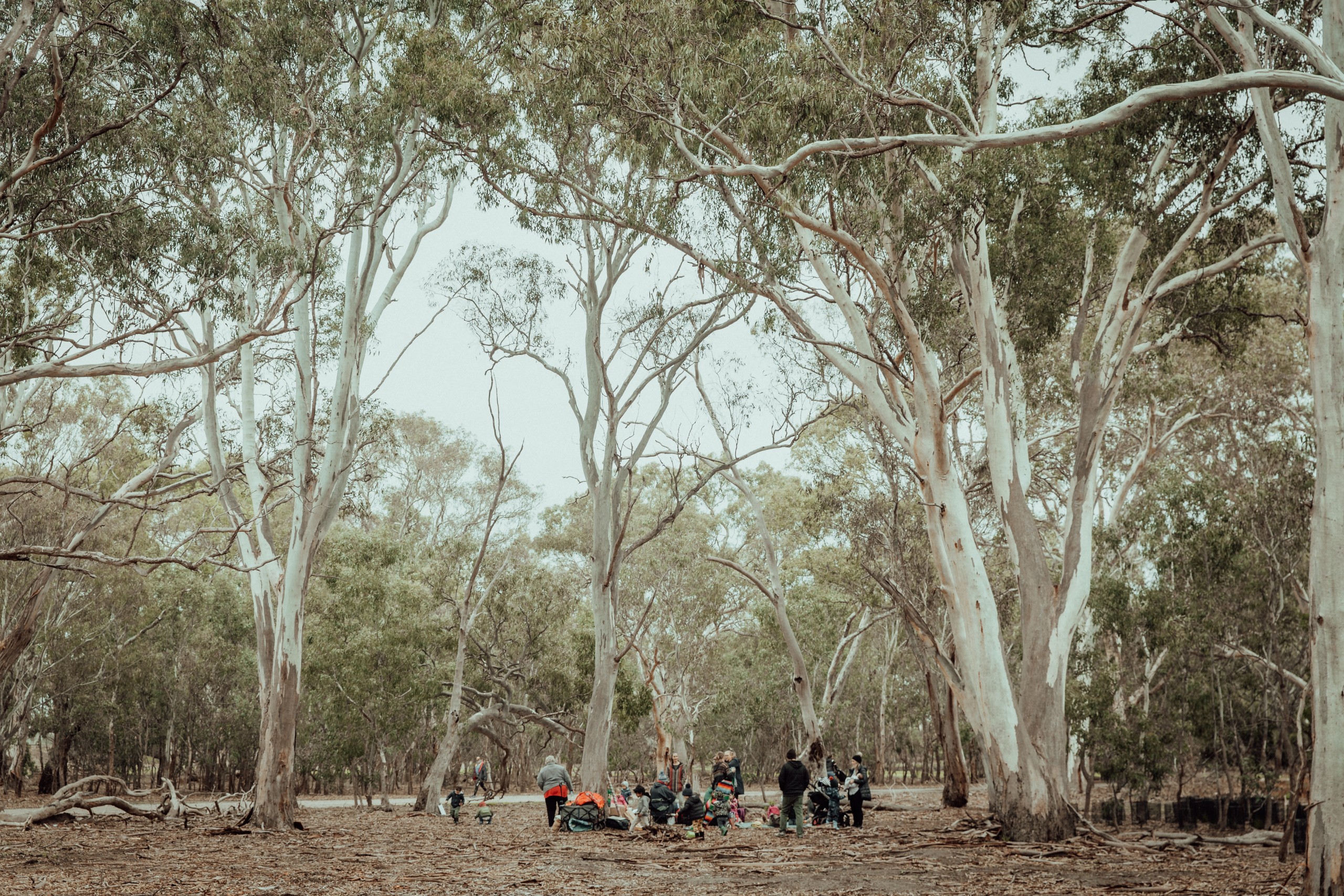 Eco Explorers offers a two hour Bush Playgroup program for children aged 0-4 years during school terms at some of Melbourne's most sought after bushland reserves.  
Our sessions are relaxed and provide a positive outdoor experience for families to connect, recharge and develop deep connections with their community and the natural environment.
Families will be supported by an experienced bush playgroup facilitator who provides an enriched bush experience focused on sensory, with loose parts play, storytelling with puppets, songs, nature craft and a bushwalk.  
YOUR CHILD'S LEARNING
At Eco Explorers, we believe that sensory experiences are an essential component of young children's learning. Research shows us that sensory play supports and provides a solid foundation for child's learning and development.
Children learn best if several senses are stimulated at once, preferably in a multi-sensory rich environment (Walker and Bass 2015). Our program provides real, open- ended experiences which promote sensory stimulation. Children's language and cognitive skills are enhanced through supported engagement in these sensory experiences. We create contextual experiences that when practiced and repeated, helps develop the nerve connections in children's brains. These experiences provide purposeful, fun, hands on learning opportunities for young children.
Bush Playgroup has been developed to give children optimum opportunity to build their physical skills through climbing, balancing, walking, rolling, swinging and fine motor skills during our simple craft activities. We also support children's social and emotional development by encouraging friendships, promoting positive self esteem, building children's confidence by encouraging them to take risks and regularly repeat and practice skills.