Event Details:
10/01/2019




12:30 pm - 2:30 pm
Guaranteed to be 100% FUN! Join us for this one off workshop where children get to create a giant web obstacle course in the forest! They'll learn various rope knots, build constructions (ladders, swings etc) and get totally immersed in the 'experience' of what it would be like to be a spider. They'll be using their bodies and there will be plenty of climbing, balancing, jumping, swinging and possibly even some hanging upside down!! All of these activities are great for the kid's vestibular systems, sensory development and helps build strong and healthy muscles, bodies and of course their confidence. A real-life jungle safari (think Tarzan & Jane) for the kids to enjoy.
This is a great opportunity for children to be outdoors, in nature, learning essential bush survival skills.
Join us for this hands-on workshop run by Adam and Ashlee.
Adam is the founder of Eco Explorers and has been delivering bush programs to families for over two years. He spent his entire childhood living and camping in the bush; climbing mountains, exploring rivers, learning to fish, track, make fires and to simplify… just 'being' at one in nature. Adam now hopes to share his childhood & adult experiences with the next generation to inspire a deep connection with nature. He is also a forest school leader and has a background in Outdoor Education.
Ashlee is a qualified and experienced, early childhood educator and forest school leader who has been working as a wilderness camp leader and as a theatre puppet maker for children for nearly 10 years. She has a passion for connecting children to nature and does so through creative activities, stories and games.
Ages: 5 – 10 years
*Parents are required to stay during the workshop.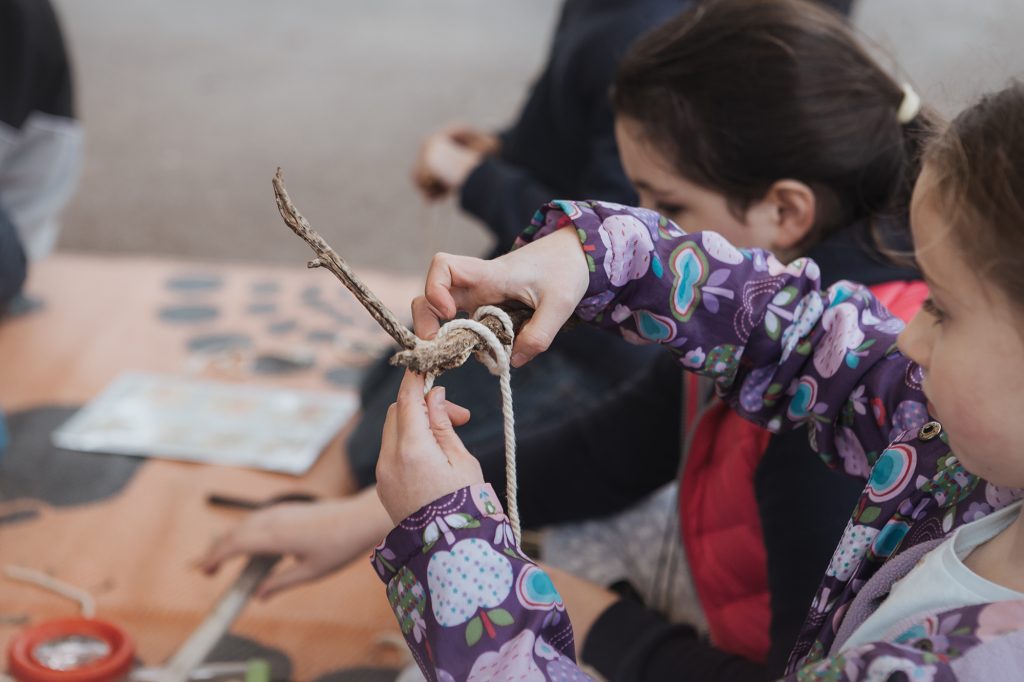 Location:
Venu details:

Gresswell Forest